Video - Structural Integration for BodyTalkers
About
This course is designed to combine the concepts of advanced structural body work and BodyTalk philosophy. It provides the practitioner with a powerful tool to reorganize the bodies' posture, movement patterns and emotional/spiritual holding patterns.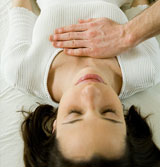 The BodyTalk System encompasses all the aspects of Mind/Body Balance.
Spotlight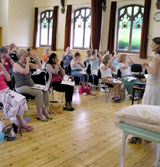 An Access class in the UK. One six-hour class is all that's needed to learn a basic health maintenance routine that can be used for a lifetime!