Video - Principles of Consciousness
About
In this video Dr John Veltheim discusses key principles of consciousness including, standing waves, morphogenic fields, electromagnetic fields, the power of observation, probabilities and possibilities; and how the BodyMind Complex, held together by consciousness, can effectively be treated with BodyTalk.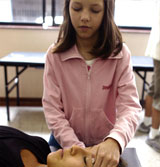 The BodyTalk System stimulates your body's innate ability to heal itself at all levels and anyone can learn the basic techniques taught in the Access Class.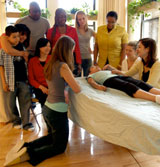 The BodyTalk System is safe, has a scientific basis, develops creative and intuitive skills, and is fun for the whole family.