Video - The Formative Years
About
Classically, the formative years are the first few years of life (birth to age 4) in which we adopt the majority of our belief systems that eventually define our character and influence our reaction to life. Recently, however, it seems that many of these belief systems also stem from our experience during fetal life.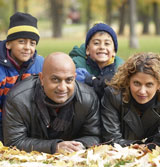 For the layperson interested in using the BodyTalk techniques, the BodyTalk Access training is easy to understand and learn and will help you assist your family and friends with healthcare in a simple and safe way.
Spotlight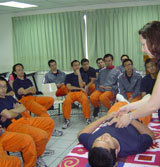 BodyTalk bridges the gap between Western medicine and alternative modalities. These Taiwanese firefighters can use Access Fast Aid in emergency situations.