Heike Khemka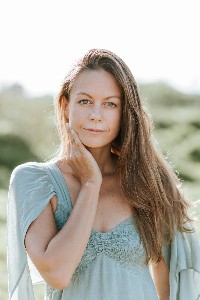 Mrs. Heike Khemka
Health Coach, CBP
Clinic
Canggu

Canggu, Bali 80351
Indonesia
Phone:
heikekhemka@gmx.de

Biography
Hi, I am Heike, a Certified BodyTalk Practitioner and I support you on your journey to better health, greater wellbeing and awakened radiance.
I offer in-person sessions in Canggu and other locations in Bali as well as long distance sessions any where in the world.
I am very passionate about sharing this consciousness based healthcare with my clients and empowering them on their own healing journey. I love working with adults and children and using BodyTalk on my children has been a real blessing.
I fell in love with BodyTalk as it focuses on all aspects of an individual - physical, mental, emotional and spiritual and it allows one to address the underlying cause of symptoms.
BodyTalk has improved my own health, my family's health, all my relationships (most importantly the relationship with myself) and has given me so many new perspectives on how I meet challenges in life.
I love how BodyTalk can be used as a stand-alone system to treat many health conditions, or can be integrated with any healthcare regimen to increase its effectiveness.
I completed the following BodyTalk modules:
Module 1&2: Fundamentals
Module 3: Principles of Consciousness
Module 4(7): Bio-Dynamics
Module 6: Macrocosmic Bodymind
Module 9: Matrix Dynamics
Fascial Energetics Level 1
Mindscape
Free Fall 1
Free Fall 2
In my spare time I facilitate women's circles, spend time with my two children at Green School Bali and love drawing mandalas.