Heike Khemka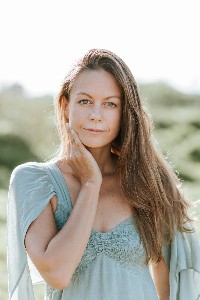 Mrs. Heike Khemka
Health Coach, CBP
Clinic
Canggu

Canggu, Bali 80351
Indonesia
Phone:
heikekhemka@gmx.de

Biography
I am a Certified BodyTalk Practitioner. I offer long distance sessions and in-person sessions in Canggu and other locations in Bali.
I am very passionate about sharing this consciousness based healthcare with my clients and empowering them on their own healing journey. I love working with adults and children and using BodyTalk on my children has been a real blessing.
I fell in love with BodyTalk as it focuses on all aspects of an individual - physical, mental, emotional and spiritual and it allows one to address the underlying cause of symptoms.
Seeking adventure, I moved from Germany to India in 2008 where I lived for 5 years. During this time, I left behind my corporate career with KPMG, and discovered different spiritual teachings and alternative healing modalities. I studied with renowned teachers, healers and coaches from all over the world till I discovered BodyTalk…..
BodyTalk has improved my own health, my family's health, all my relationships (most importantly the relationship with myself) and has given me so many new perspectives on how I meet challenges in life.
I love how BodyTalk can be used as a stand-alone system to treat many health conditions, or can be integrated with any healthcare regimen to increase its effectiveness.
I completed the following BodyTalk modules:
Module 1&2: Fundamentals
Module 3: Principles of Consciousness
Module 4(7): Bio-Dynamics
Fascial Energetics Level 1
Mindscape
Free Fall 1
Free Fall 2
In my spare time I facilitate women's circles, spend time with my two children at Green School Bali and love drawing mandalas.