Jonalyn Greene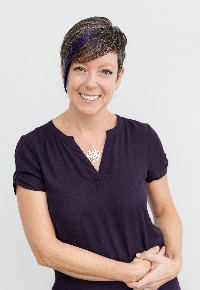 Biography
My name is Jonalyn Greene and I am a Certified BodyTalk Practitioner. I have always been a firm believer that the body and mind are connected and work together. In 2009 my husband become almost completely debilitated for two years by "something" that was never diagnosed by western medical standards. In search of answers, I found the BodyTalk System, jumped on board and never looked back. What I have experienced with my own healing and with my client's healing experienced through BodyTalk sessions, continues motivate me to share this safe and gentle ancient wisdom/modern science healing modality.
BodyTalk is complementary with any healing modality and can support you anywhere you are feeling stuck or have plateaued in your path back to healing. Learn to see and understand yourself in a different light which in turn will help get your body, mind and spirit back into balance and harmony!
Training/Course Completion:
BodyTalk Fundamentals Levels 1 & 2
Mindscape
Body Ecology
Principles of Consciousness
I am very excited to be implementing BodyEcology into my scope of practice. All about the "microbiome", the vast communities of microbes we all have, in tandem with our immune system. With our current global pandemic experience, having a healthy and thriving microbiome community is key to helping stay healthy and resilient!