Peng Hong (Ry) Choo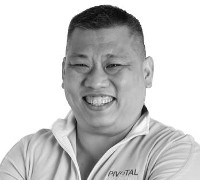 Mr. Peng Hong (Ry) Choo
CBP
Clinic
The BodyTalk Centre
38 Jalan Peminpin #03-05
Singapore, 577178
Singapore
Phone: 97607399
ryanchoo@gmail.com

Biography
Ry Choo is born and bred in Singapore. He has a Degree in Computer Science and mainly is Engineering trained. Upon graduating, entered the RSAF as an Officer and left to pursue other interest when completed the his contract. Worked in the sector of Engineering and Education for a while and finally settled into the current role of facilitation and training of leadership with the Youths of Singapore.
Ry discovered BodyTalk because of an injured foot. The muscle located between the first and second toe became inflamed and it was extremely painful to walk. Seek relief and medical consultation for the issue but couldn't really heal the injured foot. Thats when he got introduced to BodyTalk. After the first session, the injury was resolved on the spot.
Ry became interested in what seemed like a miracle. Decided to explore further into BodyTalk and got himself certified as a BodyTalk Practitioner.
He has completed the following modules:
Modules 1&2: BodyTalk Fundamentals
Module 3: Principles of Consciousness
Module 6: Macrocosmic BodyMind
BodyTalk Fundamentals Integration
MindScape
Body Ecology
Epigenetics