Vicki Tracy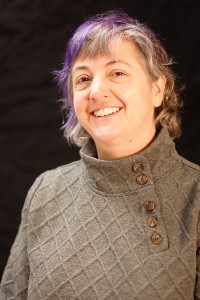 Biography
I am a native Washingtonian. I love the beauty that surrounds me. The water, mountains, and the green of it all keep me here along with friends and family. I enjoy meditation, reading and writing poetry, and being outdoors in nature, whether in quiet contemplation or walking and hiking with friends. I am a curious explorer, always looking for new experiences and new things to learn.
What drew me to BodyTalk and my other trainings is my fascination with how the body works. We don't come with a manual. We are left to figure ourselves out around all aspects: emotional, physical, sexual, spiritual, and mental. These whole-body trainings allow me to treat you top-to-bottom and inside-and-out, supporting birth and death, relationships with others, and overall wellbeing.
I invite you to engage in a love affair with your body. How do we do that with the constant flux of our external environment? The political shenanigans, Covid and isolation, work, money-- it just goes on and on. Then the internal turmoil of Am I enough? Who am I? Am I normal? Will I ever have the physical contact I need again? Let BodyTalk and my blend of services help guide you to reach the healing you already have inside you.
I am a Certified BodyTalk Practitioner (CBP) as well as having training in:
· Sacred Sexuality through a Tantric Lens
· Hakomi Mindfulness Therapy (CHT)
· School of Consent
· Holistic Pelvic Care™
· Reiki
I am also a Certified Cuddlist and an End of Life Washington Volunteer Client Advisor.
What clients are saying:
Vicki's ability to observe my potential in a way that I never thought of has helped me become more comfortable in my own skin. Which is something I've been desperate to feel since I was a young girl. Her open mind and open heart helped me better understand pieces of myself that I had left untouched. She helped me awaken pieces of me that have been lying dormant for years. Vicki normalizes topics that are often considered taboo or uncomfortable societal beliefs. I always look forward to having a session with her to see what will be revealed next!
T.A. California.
Vicki's complete acceptance and understanding allows me to completely relax into the session letting the most profound experiences unfold. There seems to be no limit to her learning, she taps into something more powerful than human knowledge. In every session with Vicki, I am confident knowing that we will uncover a new level of health for my body-mind.
T.K. New York