Melissa Griffiths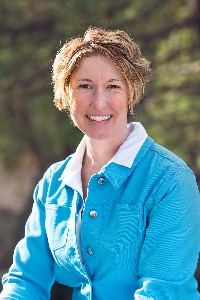 Biography
It took a blow to the head and a 2-year concussion for me to fully comprehend the body's ability to heal. I have always been fascinated with a holistic approach to health, but never stopped to research or understand the profound influence the psychology of the body has on our health. When I found myself barely able to move because of intense vertigo, nausea, and migraines following a head trauma, I took it upon myself to better understand the power of the mind and the subconscious's ability to heal.
The awakening was so powerful that I wanted to learn more and help others. I qualified as a Certified BodyTalk Practitioner, a Practitioner in Quantum Healing Hypnosis Therapy, a Practitioner in Emotional Resolution and am in the process of studying Shamanism. I use my intuition to blend different modalities to offer the best possible healing for my clients.
The journey for me and my family has addressed issues such as allergies, adrenal fatigue, autoimmunity, chronic pain, insomnia, injuries, past life lessons, and overall ongoing health. For my clients, they report improvements and relief from a wide-range of health issues including stress and other emotional factors that create symptoms of illness and disease. I work regularly with children and families and look forward to being a resource for your and your family's optimal well-being. The methods I use are gentle, safe, transformational … and the results are long-lasting.
If you need a little extra help, whether in health, family, or in business, give me a call to see if my approach is right for you.