Leslie Deems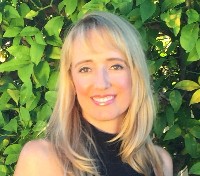 Biography
» French
Leslie Deems is the founder of Awaken Balance. She is an Acupuncturist, Chinese Herbalist, NAET practitioner, and Body Talk Practitioner. She holds a Doctorate in Traditional Chinese medicine and is licensed by the state of California. She has been practicing within the healing arts for 27 years. Leslie was drawn to the art of Chinese Medicine when facing her own healing crisis in 1995. After countless doctor visits, Leslie became disillusioned with the results of traditional western medicine and decided to seek "outside the box." Her personal journey with the efficacy of acupuncture is what drew her to apprentice with the world famous Dr. Richard Tan in San Diego.
Leslie was introduced to Body Talk therapies in 2018. She quickly became enamored with the potential of this healing art. In many ways, it connected many of the healing approaches for her into one beautiful tapestry. She quickly incorporated this healing modality into her practice and has been in awe of the continued positive results of this work, both personally and professionally.
Leslie treats a variety of illnesses and diseases, but she has a passion for helping people who have fallen through the cracks, so to speak, within our present health care model. She is skilled at finding the missing pieces to patient's puzzles. She makes a point of staying educated on the most recent and relevant health discoveries, continually developing her skills and knowledge, in order to ensure that her patients benefit from the most effective and rapid resolution of their issues.
Leslie has lectured at California State University, San Marcos, on alternative health care and facial diagnosis. Her manuscript on Face Reading is presently in the works. Currently, she is a volunteer for the Buddhist Tzu Chi medical foundation, providing free medical care for underserved individuals.
In addition to her private practice, Leslie enjoys spending time with her therapy dog, Eva, being in nature, gardening, dance, travel, and time with her amazing nieces. Leslie is dedicated to providing quality care in a caring and compassionate way. In the pursuit of wellness, she believes it is best to use an integrative approach, considering all options, while treating the whole person.