Michel Frances O'Hare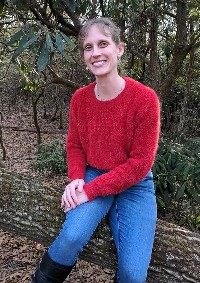 Biography
Michel Frances O'Hare

Certified BodyTalk Practitioner

(CBP)







Let's consider that everything within the Bodymind is in constant communication with everything else. The body is dependent upon this interconnected relationship.

When things seem to break down within the body, it's due to the disruption within those lines of communication.

This disruption tends to be from a belief system, past trauma, resentments, unconscious guilt, etc; that is held within the Conscious mind or the Subconscious.

Since the subconscious is hidden from our sight, we seem to be being controlled by things we are unaware of.

Almost like sleepwalking.

To me, body talk is like the "middleman" between the conscious and subconscious minds.

Uncovering what is shrouded from our site.

Restoring balance to the body, so that the body can heal itself.

To me, BodyTalk is like waking up from the dream.







Hi there :)
A little bit about myself:

At a very young age, I started to recognize that the same deep seated pain I experienced within, was a phenomenon that seemed to be secretly shared among all of us. I've always felt like a therapist at heart, with an intention to help ease the suffering of those around me in any way that I could muster. This intention led me to experiment with an assortment of healing modalities such as; psychology, astrology, reiki, life coaching, and addiction recovery.
Nothing really seemed to fit.

Then I was introduced to BodyTalk.
As a client, I was astounded while I witnessed the unconscious become conscious. My Practitioner framed this healing session with compassion and unconditional awareness. This intention laid the foundation for me to release the traumas from childhood and a multitude of physical ailments; from chronic neck pain, burning feet, to symptoms akin to MS. During one of my sessions, a brilliant light ignited within me. This is exactly what I had been searching for! And so, the path to BodyTalk certification began....

What I love the most about being a Certified BodyTalk Practitioner is I have the privilege to watch clients transform and bloom, right before my eyes. And the transformation seems to begin when you simply say "Yes" to your healing with every fiber of your being.

In my personal life, I am a stay-at-home mom to three children. With the difficulties of parenting, these kids are always showing me where I fall short, and ultimately make me a better person. I was graced with being married to my Best Friend. This man has supported me and Loved me through this wild ride. He has believed in me when I didn't believe in myself.

I enjoy hanging out with my husband, playing guitar, yoga, meditation, researching, painting, writing poetry, and I just recently discovered that I adore horseback riding.
I guess that's all for now. Thank you for stopping by
Love,
Michel
Courses:
Fundamentals 1&2 (twice)
Mindscape (twice)
Advanced Mindscape
Module 3 (twice): Consciousness
Module 6: Macrocosmic BodyMind
CDRRRII
Sessions:
A BodyTalk session with me is completely customized to what you and your body are ready to explore and bring to awareness.
To give you a chance to check BodyTalk out & see if I'm a good fit as your Practitioner, your first session with me is donation based.
After that, I work on a sliding scale, because I believe that everyone should be able to take advantage of the wonderful opportunities BodyTalk has to offer.
Clinic Availability:
I see clients in-person in Black Mountain, North Carolina.
I also offer distance sessions on Zoom or over the phone.
Testimonials:
"When I first heard of the BodyTalk system, I figured, why not. If you never try, you'll never know. I have tried so many traditional/conventional medical treatments & therapy, as well as non-traditional/alternative treatments & therapy.
With each BodyTalk session that I have, I'm blown away by both the accuracy of my body to give the information that it does & Michel's intuit ability with the information she receives. She's honest & as gentle as she needs to be with that information when giving it to you. She doesn't just tell you a bunch of stuff. She gives you insight with substance or "meat" to it. Things you can focus on, work on & be done with, once & for all. She's given me accurate names, situations & dates of events in my life. She's compassionate, has a loving heart, is deeply understanding & open. Michel & the BodyTalk System taught me that you hold the power to your own healing.
Be ready to give 100%, dig deep (really deep), learn about the amazing intuitive abilities of your own body & learn new, healthier habits that will lead to lifelong changes. I'm excited & delighted to say that this is the beginning of a new life for me!" Kelly Mattick, New York
"Working with Michel is always something I look forward to after I've booked a session. She has this innate ability to tap into another's energy and figure out exactly what the imbalance is and what needs to be addressed. She's a natural, and it's obvious how deeply fulfilling this work is for her. Her heart is really in it. I joke with her that it's like she's playing detective in my subconscious! I would highly recommend working with Michel for any kind of imbalance in your life or body, even if you are not sure what it is."
Hayley Ann, Texas
"I have had multiple sessions with Michel and it had miraculous effects on my spirituality and physical health. She was able to get to the root of what I was experiencing and helped me relieve those energies. Not to mention her vibrant and loving energy is healing on its own. Definitely give it a try! You will love it!" Grace Brooks, Nebraska
"Little did I know when I met Michel, that I would be receiving BodyTalk sessions for FREE!!! And they're amazing. Michel has really come into her heart, and found her calling since studying BodyTalk. Personally I'm incredibly grateful to BodyTalk, after all, I have to live with her!" Chris O'Hare, Michel's Husband, North Carolina