Fitz Anugerah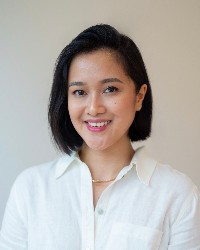 Fitz Anugerah
BSocSc (Psychology), YACEP Nada Yoga, CBP
Clinic
The Mindful Space
10A Windstedt Road Block A #02-02
Singapore, 227977
Singapore
Phone: +65 91546931
hello@omfitzness.com

Biography
Fitz's journey towards becoming a healing practitioner is nothing short of remarkable. Despite a successful career in the corporate sector as a Commercial Director in the Technology industry, Fitz always felt that something was missing. She yearned for a deeper sense of purpose in life, one that would enable her to make a meaningful impact in the world.

This led her to explore various healing modalities, including Yoga Nidra, Sound Healing Therapy, and Meditation. Her passion for these practices eventually culminated in her holding monthly Sound Meditation sessions, where she aims to build a community focused on healing.

However, it was Fitz's personal battle with cancer that truly inspired her to become a practitioner of alternative healing modalities. In 2020, Fitz was diagnosed with Lymphoma, a Cancer of the Immune system. She underwent 8 rounds of Chemotherapy and 21 sessions of Radiation Therapy, all while searching for alternative ways to heal. During this time, she discovered the BodyTalk system and MindScape, and found that they significantly improved her overall condition and wellbeing. Within months, Fitz found herself in Cancer Remission and received a clean bill of health.

Determined to deepen her knowledge of the BodyTalk system, Fitz embarked on a journey to become a Certified BodyTalk Practitioner. Today, she uses this powerful healing modality, along with meditative techniques, to help others achieve better health in all aspects of their lives. Her approach is holistic and client-centered, and she is committed to supporting her clients in their journey towards optimal health and well-being.
Whether you are struggling with physical, emotional, or spiritual challenges, Fitz is here to guide you towards healing and self-discovery. With her unique perspective and passion for helping others, Fitz is dedicated to helping her clients find their own sense of purpose and achieve true wellness.
She has completed the following modules:
Modules 1&2: BodyTalk Fundamentals
BodyTalk Access
MindScape
You can book a BodyTalk session in with Fitz,
HERE.