Suzanne Brooker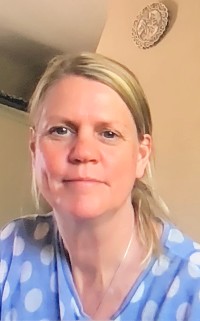 Biography
Certified BodyTalk Practitioner CBP
Sports and Remedial Massage Therapist
MSCM and ITEC Diplomas
Reiki Master
Rahanni Teacher and Practitioner
Teacher of Mindfulness in Schools MiSP
BodyTalk Modules completed 1, 2, 3, 4, 6, 7 and and 9, Breakthrough and Mindscape, BodyTalk Advanced integration
I started out in the beauty industry and have successfully run my own business since 1987. A few years into my career I realised my passion was moving towards the healthcare sector, over the years I expanded my business & my skills by studying and qualifying in Anatomy & Physiology, Therapeutic massage, Indian Head Massage.
By 2001 I decided that I wanted to specialize in muscular skeletal dysfunction, injuries, performance in daily activities and sports and therefore qualified as a Remedial Massage Therapist. Between 2002 & 2005 I studied Neuromuscular Massage, Muscle Energy Techniques, Touch for Health Kinesiology, Tape and Strapping for injuries. I worked with these techniques for 4 years and although absolutely loved the work and still do, I knew for me though there was an element missing still..... And so...
In 2005 I discovered BodyTalk from Karen Best and have been hooked ever since. I have benefited personally beyond what I believed possible. Throughout my life I have suffered many food and air born intolerances amongst other issues and since having BodyTalk as a treatment this is now only an occasional minor annoyance whereas before they were at times very restricting in my life. We will all always have challenges in life and we can each choose to live this, feeling stressed or by finding a different way of looking at life, for me this is BodyTalk, this is now how I live my life, through the Philosophy of BodyTalk. The difference it has made to my life is why I went on to study and as a result I want to share it with everyone!
Since qualifying as a Certified BodyTalk Practitioner in June 2006 and studying to an advanced level, I now use BodyTalk to integrate all my treatments and can utilise the knowledge from all the modalities I have studied which is highly beneficial for each client. This has fantastic results.
I love working with this system not only is it at the forefront of energy science but it is continually evolving along with cutting edge universal research we learn more of what is possible within ( and outside ) of the human body.
I am continually adding to my work and studies ,re-monitoring BodyTalk, lectures with John Veltheim, studying Consciousness plus other modalities;
I teach Mindfulness to children in schools ages 7-11, I feel very passionate about this in helping children to grow into well rounded people in a chaotic world.
I teach Healing, Reiki and Rahanni, I can honestly say that adding these to my Practice really enhances experiencing energy through our senses and creates an amazing viewpoint in which to observe what comes up and what is possible during a BodyTalk session.
I have now also added Divine healing to my bag of tools which fits seamlessly into sessions.
I also facilitate two Meditation, Healing and Study groups suitable for BodyTalk, Reiki and Rahanni Practitioners.
Other Workshops include:
How to build a busy Practice: I have had a busy Practice for many years and this Workshop incorporates my experience and love of my work to help Practitioners grow their own businesses.
Design for life Workshop: Helping people to find their inspiration.
Thank you for reading
'Live your life like somebody left the gate open'