Kathy Halvorson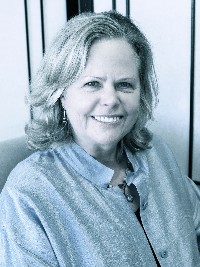 Biography
About Kathy
Hello! My name is Kathy Halvorson and I've always had an interest in health and healing. After dabbling in several courses and modalities over the years, I finally landed upon the BodyTalk System in 2006. It soon became clear to me that BodyTalk was an energy medicine system I could spend a lifetime exploring. BodyTalk is truly holistic in its approach. Based on the principles of Western medicine, Chinese medicine, Acupuncture, Chiropractic, Mathematics, Physics and Philosophy, BodyTalk investigates a multitude of probable causes for any given condition.
BodyTalk is safe, effective, and non-diagnostic and, works with the body's innate ability to heal itself. In addition to providing relief from pain, allergies, mental and emotional stress, BodyTalk is a system of personal growth. The whole person is considered including history, environment, and belief systems. It is both a privilege and an honor to be a part of this work.
My experience includes certification as an Advanced BodyTalk Practitioner, Parama Practitioner and Massage Therapist (California). My education also includes a Bachelor of Arts from Florida International University and partial studies in Spiritual Psychology.
My philosophy on health is that personal healthcare should be ongoing and preventative, maintaining optimal balance of mind, body, and spirit. By sifting through the information we receive to determine what is useful for us and what is not, we evolve in consciousness throughout life.
Kind regards, Kathy
Session price: $125
Three seasons prepaid: $110 per session or $330 total