Tara Christina Beharry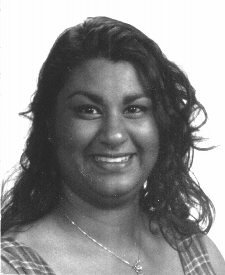 Ms. Tara Christina Beharry
BA, CBP, ParBP, CBP
Clinic
430 Wallace Ave. N.,

Listowel, ON N4W 1L3
Canada
Phone: 519-291-3333
tbeharry@hotmail.com

Biography
Tara Beharry came to Canada from the West Indian isle of Trinidad as a very young girl. Raised and educated through to the end of high school in Listowel, Ontario, she continued her education in Montreal at McGill University, earning a Bachelor of Arts in Sociology - the study of people and social groups. Returning to Listowel, Tara spent time working with the elders of her community as a health care aid for several years.
Her educational pursuits and passion for life brought her to study the science and art of Chinese Medicine in the breathtaking interior of British Columbia. Completing four years of study at the Academy of Classical Oriental Sciences in Nelson, British Columbia, Tara earned a diploma in Traditional Chinese Medicine. Shortly after graduating valedictorian of her class, she returned once again to her hometown and opened Northstar Clinic in early 2002. She now offers her services in her clinic in Listowel as well as Stratford, Ontario. She is also available to provide distance healing sessions.
With Chinese Medicine as her educational foundation in understanding energy medicine dynamics, Tara was naturally drawn to and was immediately excited by John Veltheim's BodyTalk System. She began her study of BodyTalk in the Fall of 2001, became a Certified BodyTalk Practitioner (CBP) and continues to expand her knowledge of this powerful system. BodyTalk is now the sole modality used in her practice. Tara has witnessed profound results for clients in all aspects of their health and well-being. She has experienced much healing herself and is committed to her own development as a human/spiritual being. "My study of the BodyTalk System has increased the scope of my understanding of energy medicine to levels that continue to amaze me. I feel a deep sense of satisfaction in truly helping people live their lives with an enhanced sense of well-being and a greater connection to themselves. Relationships improve, ailments and pain disappear, energy levels increase, stress dissolves and more joy is experienced as a result of working with this simple and unique way of improving one's health! I will NEVER look at health care in the same way again!"
Tara has been initiated in Second Degree Reiki by Usui Master Bernard Morin, and this Reiki energy further enhances all of her treatments.
Her strong interest in healing has been nurtured from a young age. Specialising in energy medicine, Tara sees herself as a guide to help navigate the tumultuous and beautiful journey called life. As the North Star guides the traveller, Northstar Clinic is a place where one comes to gain perspective on where they are and what is happening. When a clearer sense of understanding emerges, one can better see the road on which they travel.
For information or to book an appointment please call (519) 291-3333.