Elizabeth Allen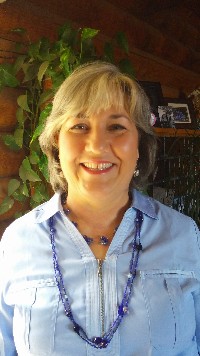 Biography
Get CEU's when you take any of Elizabeth's classes. Elizabeth adds an extra hour to each day of her teaching. free to call or text Elizabeth at 801-361-1616)
Elizabeth focused on doing Lymphatic Therapy for 4 years before discovering the amazing Body Talk System in 2002. She was so impressed with what she experienced and heard from Marita Kufe, her first Body Talk Instructor, that she introduced Body Talk to Utah. Elizabeth loves to see how Body Talk has grown in Utah since that first class in 2002.
Elizabeth has studied various complementary health care modalities since 1980 including Midwifery, Iridology, Therapeutic Touch, Herbology, Cranial Sacral Therapy, and Visceral Manipulation and various other modalities. She served as a First Responder for her community of Woodland Hills, Utah from 2000 until 2008. Elizabeth is continually learning and training to add to her many skills and knowledge.
She is married and has eight wonderful children, 7 living. Her family enjoys the benefits of having a body talk practitioner in the home and Elizabeth is frequently asked for sessions. Her youngest son died unexpectedly in July of 2010 from Hypertrophic Cardiomyopathy (a hereditary heart condition). Elizabeth has learned a lot about the effects of deep grief, loss and the grieving process as she and her family goes through the grieving process.
She works in a clinic with Janine Chase, and Cheri Soelberg. They love Body Talking together and have active, growing practices in Provo Utah.
Elizabeth loves sharing her Body Talk knowledge with others and has a passion for teaching Body Talk, and seeing the transformations that happen.
Please note -- The best place to mail things is her home address --
810 S Sky Lake Dr.
Woodland Hills UT 84653