Cynthia Poe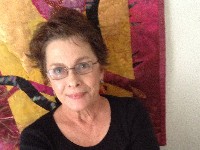 Cynthia Poe
RYT500, Parama BP, CBP, Parama BP
Clinic
San Antonio, TX Area

San Antonio, TX
USA
Biography
Certifications:
CBP, PaRama BP, RYT500, Integral Yoga Instructor
Additional training includes:
Touch For Health, Body Memory Recall ( a combination of Cranial Sacral Therapy, Myofascial Release, Unwinding, & Visceral Manipulation), Evolutionary Astrology

My relationship with complementary therapies began when, after a 20 year sales & marketing career, I developed a serious case of physical and emotional "burn-out". I left the corporate world, re-evaluated my life, and began a new journey - looking at the world with "new eyes".

Realizing that everything touches everything else and that we are the vessels of all our life experiences, I searched for an effective system that addresses the entire person. I discovered BodyTalk. Through personal experience and observation, I've been blessed to witness BodyTalk's ability to enrich our lives by facilitating healing & growth.
I am available for in person and distance healing sessions.