Yania Greenaway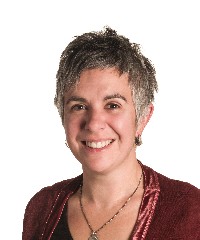 Biography
BodyTalk sessions have made profound changes in my life on a physical, emotional, mental, and spiritual level. It is a continual joy to see the same reflected in my clients. I am particularly passionate about working with parents to enable them to meet the path of parenting from the best part of themselves.
I first certified as a BodyTalk Practitioner in 2007 & have taken the following IBA courses:
BodyTalk Fundamentals (Mod 1&2)

BodyTalk Module 3

BodyTalk Module 4/7

Orthopeadic Evaluation

Fascial Energetics 1&2

Linking Awareness Journey & Linking Awareness Adventures

BodyTalk Fundamentals for Animals
Since first encountering the BodyTalk System in 2006, I have been continually humbled & excited by our individual body's wisdom and commitment to healing.
I have a great respect for the complexities of human experience and the many stresses our body/mind complex endures. These experiences have taught me much about our potential for healing. Please feel free to call or email me to book a session or get more information.