Marian Douglas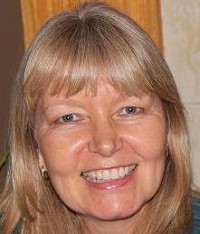 Biography
With over fifteen years of experience in healing, Marian encourages others to be active participants in their own healing. She provides solutions to rebuild and maintain health and work towards the prevention of future symptoms.
Migraines, a family history of depression and heart disease, in addition to working in a toxic environment, Marian found her health compromised. With no relief or solutions from established medical practices, she chose to pursue studies in nutrition and alternative health and wellness.
Intrigued with the body/mind connection and integrative alternative therapies, Marian's search for knowledge and answers eventually led her to study The BodyTalk System. She became a Certified BodyTalk Practitioner in 2002. Marian instinctively knew that she found the key to improved health for both people and animals.
Marian's practice evolves from her core qualities which include integrity, precision and compassion. Her innate love of nature and animals are one of the integral links to her connection, enjoyment and understanding of her work and her reputation as a BodyTalk Practitioner. Marian has developed a depth in her practice that synthesizes her pragmatic, meticulous, innately joyful and curious nature.
BodyTalk Education:

BodyTalk Access
BodyTalk: Fundamentals
BodyTalk: Fundamentals for Humans and Animals
BodyTalk: Fundamentals Integration
BodyTalk: Principles of Consciousness
BodyTalk: Bio-Dynamics
BodyTalk: Lymphatic Drainage & Applied Anatomy & Physiology
BodyTalk: Macrocosmic BodyMind
BodyTalk: Matrix Dynamics
BodyTalk for Animals
Body Chemistry Specifics
Chinese Medicine for BodyTalkers
Finding Health: Mapping the Healing Process
Finding Health 2: Applied Consciousness
Eastern Medicine
Mindscape
Advanced Mindscape: Expanding the Possibilities
BreakThrough 1
BodyEcology
Linking Awareness Journey - Intercellular Communication
Soul's Journey and the Three Brains
Traditional 5 Element Acupuncture
The Metaphysics of Treating
Additional Trainings:
Cranial Sacral Therapy, Animal Consciousness, Linking Awareness Adventures, Access Consciousness - Bars, Psych-K, Jikiden Reiki, EFT & Touch For Health


To book an appointment please call 1-778-479-5888 or email bodytalk@uniserve.com
Penticton:
Rise Wellness Centre
101 - 2504 Skaha Lake Road
Penticton, BC
1-778-476-2550
Peachland:
Restoration Station
105B - 4200 Beach Ave
Peachland, BC
Distance Sessions available for people and animals