Kathy Ridenour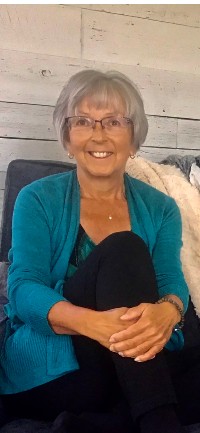 Biography
BodyTalk – facilitating the body's amazing ability to heal itself; empowering people to live, thrive and grow.
Hello and welcome to BodyTalk!
I'm a Certified BodyTalk Practitioner and Reiki Master/Teacher. Having always been interested in natural healing, I was excited and grateful to find BodyTalk. It is cutting- edge, simple, non-invasive, comprehensive and truly holistic system. It respects the body/mind's unique needs and priorities in healing each individual while addressing the underlying issues that are keeping us 'stuck'. This brilliantly conceived system integrates the best of western, eastern medicines philosophies plus new cutting edge scientific findings and allows us to expand the depth of healing. It's been called 'the missing link in health care'. Many thanks to the founder of BodyTalk, John Veltheim and Esther Veltheim.
I was introduced to the BodyTalk system after my own health was compromised by severe Chrons disease. I immediately recognized BodyTalk's safety, speed and effectiveness. I have also noticed improvements in allergies, emotional issues, relationships and personal growth. BodyTalk has given me back quality of life and has quickly become the focus of my practice plus my passion! Friends, family and clients have also reported long-lasting, ongoing improvements.
Completed BodyTalk modules include: Access Technician,modules 1, 2, 3, 4/7, 5, 6,9 Mindscape, Breakthrough 1, Freefall 1, BodyTalk Interactive, Chinese Medicine for BodyTalkers, Eastern Medicine, Structural Integration, Body Ecology, Finding Health and The Biophysics and Philosophy of BodyTalk and Energy Medicine, Finding Health 2, Practitioner Reflex, Energetics, The Soul's Journey, plus have attended numerous treatment intensives (receiving sessions and watching the founder of BodyTalk give sessions - a wonderful way to watch and learn) . Currently studying Parama BodyTalk. I'm excited to continue learning and bring my clients the most up-to-date techniques.
Services include: clinic sessions, lymphatic drainage, distance sessions, sports and performance sessions (useful to prepare for upcoming events and surgeries), in-home visits, hospital and nursing home visits.
I have been working with energy medicine since 2002 and received the Master/Teacher Level in traditional Usui Reiki in 2004.
I am happy to welcome new clients. Please feel free to call if you are wondering how BodyTalk could help you. Referrals are welcome and a discount is available to clients who have experienced the benefits of BodyTalk and refer friends.
I live and practice in Raymond, Alberta. To book an appointment or for more information call: 403-894-4854. My email address is: absolutebodytalk@hotmail.ca.