Mari Nishimura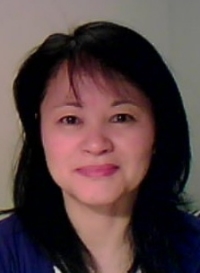 Mari Nishimura
MSc. KFRP. RCST, CBP
Clinic
Swiss Cottage

London, NW3
UK
Phone: 020 7419 7900
bodytalk.mari@gmail.com

Biography
» Japanese
Welcome to my Body Talk practitioner page!
Wouldn't it be amazing if your body told you how to go about helping it to regain health? Would you like me to help you listen to what it's saying?
The BodyTalk System enables me to ask your body what it needs and in what order, by using bio-energy feedback. It is a very elegant and logical system with profound yet refreshingly simple methods for encouraging the body to begin its journey back to optimum health.
The concrete proof for me that this system works comes from the fact that The Body Talk System is expanding rapidly world wide and among its practitioners are medical doctors, psychologists, acupuncturists, naturopaths, chiropractors, nurses, physical therapists, osteopaths and laypeople. I am excited to find that it is expanding rapidly in Japan, my home country.
A bit about me:-
I became a certified practitioner of BodyTalk System in December 2007. I had read the book by BodyTalk's founder, John Velthiem, in 2006 and knew immediately that I wanted to study the system.
Although my working life began with a career in accountancy, I went on to spend many years studying different energy systems such as Feng Shui, Geopathic Stress, Health Kinesiology, Aura Soma, Bi-Aura Therapy, and EFT. I have been a Health Kinesiology practitioner since the year 2000
I use other energy techniques when appropriate such as Health Kinesiology, Emotional freedom Technique. I have certificates in nutrition, counselling, EFT, CRA & Bio-energy healing and my studies in Biochemistry & Physiology and Food & Management Science at University gives me a useful knowledge base as a practitioner of energy medicine.
I love Body Talk because it produces results. It can help with all sorts of problems from allergies, depression to chronic conditions addressing the physical and the psychological aspect of Body-Mind complex. I also love the fact that BodyTalk System is evolving and keeps me on a journey of learning, so far I have completed Modules 1, 2, 3, 4, 5, 6, 7, 8a (Animal Talk), 9 and Parama Unit 1.
I have also attended Chinese Medicine for BodyTalkers , Structural Intergration, Facial Balancing, these modules have given me greater appreciation of the body as a holistic system.
I am also a qualified Cranio-sacral therapist which I find in my practice, supports to promote the effects of BodyTalk system. Recently I have attended a course in Cranio-sacral Fascia Therapy which I have discovered to be a very powerful technique to add to my skills. My way of working is to let the client's body direct the modalities that I use in my sessions.

I am now training to become an ITM Alexander Technique teacher and found that effectiveness of my sessions have improved greatly through my studies.

If you have any questions, please ring me on 077 6660 1110 for a chat or to make an appointment.

Appointments at :-
BodyMatters clinic (NW3) on Tuesday afternoons, www.bodymattersclinic.co.uk

Please call BodyMatters Clinic on 020 7419 7900
or e-mail me at bodytalk.mari@gmail.com