Kathi Springman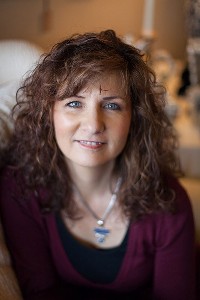 Biography
Background:

Kathi Springman, BAT, Par. BP, Adv CBP grew up in the medical industry as the daughter of a prominent eye surgeon. After spending several years at Southwest Eye Clinic as a patient advocate for cataract surgical patients, she worked for over 15 years with her husband in his medical sales business. She's always loved working with people and has also had clinical experience as a therapist for dyslexic students utilizing the Davis Dyslexia method as well as the "Discovery" method which is utilized by the National Institute for Learning Disabilities (NILD).
Kathi used her administrative and sales expertise during her four-year tenure as a Director of Sales and Marketing for a mid-level corporation which taught her a full understanding the stresses and complexities of life that many executives and business owners face.
After her first session, she knew that BodyTalk offered a real solution in helping people deal with the stresses of life and by her second session, she was convinced of her passion to pursue Practitioner training. Once she completed the BodyTalk Fundamentals course, Kathi saw the great benefits that BodyTalk has over other stress management and dyslexic/learning disability methods. "Other methods offer coping mechanisms. BodyTalk offers real hope in solving the underlying complexities that cause dyslexia/ learning disabilities and its related problems."
BodyTalk Experience:
Kathi is a full time BodyTalk Practitioner in Edmond, OK offering in-office and distance sessions for individuals of all ages.

BodyTalk Classes include: BodyTalk Fundamentals, BodyTalk Functional Integration, BodyTalk Principles of Consciousness, BodyTalk Bio-Dynamics, BodyTalk Macrocosmic BodyMind, BodyTalk Matrix Dynamics, BodyTalk Interactive, Advanced Module Integration, Access, Orthopedic Evaluation, Total Body Balancing, Lymphatic Drainage, Chinese Medicine for BodyTalk, Reciprocal Yoga, Breakthrough 1, Advanced Body Chemistry, Mindscape and Advanced Mindscape training, Family Systems Evaluation, Finding Health Mapping the Healing Process, Finding Health 2 Applied Consciousness, PaRama Unit 1, PaRama Unit 1 Practical, PaRama Unit 2, PaRama Unit 2 Practical and Founders Intensive
For more information please visit:
Everyone can benefit from BodyTalk sessions!
Allergies

General Health Maintenance

Dyslexia/Learning Disorders/Sensory Integration

ADD/ADHD

Sensory Integration

Pre-natal Care

Arthritis

Back Pain

Headaches/Migraines

Stress/Anxiety

Depression

Insomnia

Phobias & Emotional Disorders

Fibromyalgia/Chronic Fatigue

Sports Performance

Recovery after Injuries/Traumas

Viruses & Infections