Jacqui Blackmore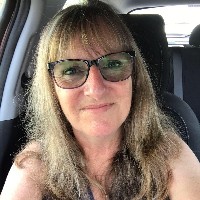 Biography
Jacqui Blackmore, founder of InnerZing, is a Healer, Tarot Reader and Psychic Development Teacher who has been passionate about working with people and animals from an early age.
As with many lightworkers Tarot has always played a part in Jacqui's life, but it was after discovering The BodyTalk System that Jacqui began using her healing and intuitive abilities professionally. Adding Reiki to her repertoire Jacqui now offers a completely holistic package of healing, empowerment and education from her Greenbank Healing Room.
For Jacqui it's not just about the session – her intention is for her clients to receive whatever is best for them in that moment and then have the opportunity to take away tools that assist in their own healing process after they leave.
"I feel so fortunate to have found Body Talk. It is something that I truly enjoy doing. Just the concept of working with the person's inborn ability to heal itself is so exciting. After all, nobody else knows you better than you know yourself. I cannot recommend it highly enough as a safe, non-invasive answer to a wide range of health difficulties. Every session is precisely tailored to the individual according to their body's own priorities and as a result the benefits can be life-changing. It is truly holistic and I feel certain that its uniquely dynamic approach will be at the forefront of the energy medicine of the future."
Jacqui is dedicated to continuing her education in BodyTalk and has now taken BodyTalk Access, modules 1, 2, 3, 4(7), 6 and 8a (AnimalTalk) and Mindscape.

Phone Jacqui now for an appointment for yourself
or your animal companions
0415 502 562

www.innerzing.net