Kathryn Maslanka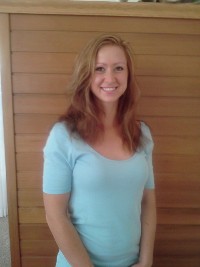 Biography
From the time of her childhood, Kathryn has had a special talent for "seeing" the body and what is out of balance. As a Certified BodyTalk Practitioner, Kathryn daily helps individuals and animals restore their body's ability to heal itself. BodyTalk is based upon the principle that our state of health is determined by the level of synchronicity of all energetic functions that constitute the bodymind. There are billions of synchronized activities that need to take place every second to keep the body in good health - at biochemical (physiological), emotional and mental levels. The body is a complex ecosystem involving a delicate balance between all of these interactions and everything needs to be synchronized into a cohesive whole. When any of these activities become unsynchronized, primarily through exposure to the physical and emotional stresses of day-to-day life and our environment, we begin to experience distress, disease and illness.
"Healing by energy movement has been intuitive for me since childhood. I am drawn to BodyTalk because it is an ideal combination of linear scientific thinking with an intuitive whole-body, whole-mind, whole-spirit approach to well-being."
Kathryn has completed modules 1, 2, 3, 4, 6, 7,8a (BodyTalk for Animals), 9; Advanced Modules Integration, Structural Integration, Traditional Chinese Medicine for BodyTalk, Body Chemistry Specifics, Mindscape and Breakthrough; Finding Health 1 and 2 and John Veltheim's Interactive.