Saundra Alessi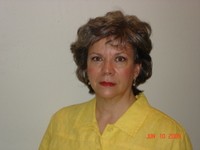 Saundra Alessi
B.S., J.D., LMT, CBP
Clinic
Body Mind Song/BodyTalk Healing Center
404 E. First St., Suite C
Whitefish, MT 59937
USA
Phone: (504) 723-7178
sda@bodymindsong.com
BodyMindSong.com
Biography
Saundra D. Alessi, received a Bachelor of Science and a Juris Doctorate from Louisiana State University. After a number of years practicing civil law, Saundra, who had always been inspired by the character, Atticus Finch, in the book To Kill a Mocking Bird, shifted her focus to criminal law and became an indigent defender. About the same time she purchased her beach home in Waveland, MS.
When Hurricane Katrina struck and leveled not only her home, and the town she loved, Saundra relocated to Baton Rouge, Louisiana, and continued to work. However, she found herself suffering from anxiety and having difficulty sleeping.
In July of 2007, Saundra made the move from the 30th parallel to the 48th. Shortly after that move she was introduced to BodyTalk. After three sessions, anxiety and sleeplessness disappeared. Impressed by the effectiveness of BodyTalk in alleviating stress, Saundra became a Certified BodyTalk Practitioner and opened the BodyTalk Healing Center in Whitefish, Mt. Saundra has taken the following BodyTalk courses and works particularly with consciousness, allergies and intolerances.
BodyTalk Access

BodyTalk Fundamentals (Modules 1 and 2)
Advanced Practical
BodyTalk Principles of Consciousness (Module 3)
BodyTalk Lymphatic Drainage and Applied A & P (Module 5)
Bodytalk Bio-Dynamics (Modules 4 and 7)

Bodytalk Macrocosmic BodyMind (Module 6)
Bodytalk Matrix Dynamics (Module 9)

BodyTalk Interactive
Chinese Medicine for BodyTalkers
Body Chemistry Specifics
Structural Integration for BodyTalkers and
Breakthrough 1
Saundra's knack for "tapping" into the innate healing ability of her client's bodies whose communication lines have been disrupted have helped her clients eliminate chronic back pain, reduce sensitivity to substances that cause allergic reactions, reduce stress, improve sleep quality, eliminate bladder pain, and eliminate pain and bruising associated with injuries. Saundra says "Every session is another miracle."
Saundra is available for remote sessions