Anette Maclean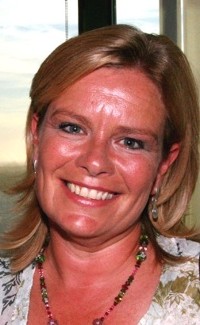 Anette Maclean
CBP, PaRama BP, RN, ISET Practitioner,Counsellor, CBP, Parama BP
Clinic
Healthy Health

BALGOWLAH, NSW 2093
Australia
Phone: 0409 822 812
bodytalksystemwa@bigpond.com

Biography
Anetta is a certified BODYTALK , ISET* & Accunect Practitioner, counsellor and registered nurse. After supporting clients over many years with their physical, emotional and spiritual challenges, Anetta was blown away by the empowering and transforming experience of the BODYTALK System.
With Anetta's assistance, your body's innate wisdom will guide the rebalancing of your mind, body and spirit according to the priorities communicated by your body, so that healing occurs on many levels. Your optimal health and wellness is the goal.
The powerful energy of YOUR BODY, combined with Anetta's use of Bodytalk Systems enables YOUR STORY to be communicated. This innate intelligence provides the guide to YOUR HEALING. The results of this process are truly phenomenal.
Anetta has completed Bodytalk BAI, BodyTalk Fundamentals, Principles of Consciousness, Bio-Dynamics, Macrocosmic BodyMind, Matrix Dynamics, Chinese Medicine for BodyTalkers, BodyEcology, MindScape, Advanced Mindscape and PaRama unit 1 & 2.
*Integrated Self Empowerment Therapy