Cherie A. Carpenter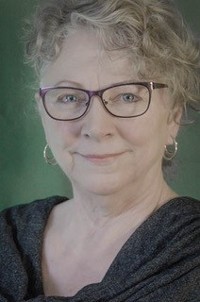 Biography
Cherie Carpenter, CLSC, RM, AdvCBP, BAT, CBI.
Animal BodyTalk Practitioner, Advanced Certified BodyTalk Practitioner, PaRama Pr., BodyTalk Access Trainer, Certified BodyTalk Instructor,
Cherie's respect and appreciation for the BodyTalk System deepens with every client and former student she meets. Complications following auto accidents, symptoms of fibromyalgia, arthritis, Epstein Barr, hepatitis and other viral infections, back pain, insomnia, mental and emotional fatigue, stress, migraines, addictions, dyslexia and impact from unhealed emotional and physical scars, are just some of the serious health concerns eliminated from everyday lives.
Her introduction to the BodyTalk System™ naturally evolved from a lifelong interest in healing and health care. After graduating as an RNA in 1976, she studied aromatherapy, reflexology, massage, Touch for Health, applied kinesiology, and is a Reiki Master from both Usui and Takata lineages. Cherie has been dedicated to providing learning opportunities with a selection of Certified International BodyTalk instructors for those choosing BodyTalk as a career path. She also maintains this same commitment to getting the word out in her own training workshops.
Cherie has been practicing basic grass roots sharing of mutual respect and care through the BodyTalk System since 2003. She has studied BodyTalk Fundamentals, Fundamental Integration, Principles of Consciousness, Bio-Dynamics, Macrocosmic BodyMind, Matrix Dynamics, Finding Health: Mapping the Healing Process, and Applied Consciousness and BodyTalk: Lymphatic Drainage & Applied A&P.
She is an Advanced Certified Practitioner in BodyTalk and holds certifications in Plant and BodyTalk for Animal's, Advanced Mindscape, Right Brain, Breakthrough 1, Orthopedic Evaluation, Family System Evaluation, BodyTalk Access, and BodyTalk Access for Animals and Traditional Chinese Medicine for BodyTalkers.
She recently attended Epigenetics with Dr Laura Stuve and Dr Janette Galipo, and now offers Pre and Post Vaccine Resets to clients.
Book an appointment or for information on Workshops:
Fort Frances ON 705-817-1259 Barrie ph number
www.bodytalkworks.ca
Remote Sessions Available
· Sign up for an ACCESS WORKSHOP to help yourself, family and others... 5 Basic Techniques and 'FAST Aid'... worth the day in itself... Classes being taught around the globe hands on and on line... check the IBA webiste. (I am taking time to move back home :))
Learn in a day – Use for a life time.
· Register for BodyTalk: Fundamentals (the foundation of the BodyTalk System)
Transferable Gift Certificates available
CALL TOLL FREE 705-817-1259