Karen Atkins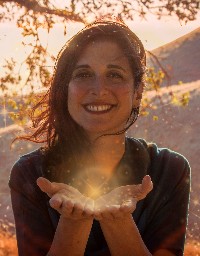 Biography
Karen Atkins, AdvCBP, CBI, LMT, Parama BP
Karen Atkins is a conscious lifestyle expert who specializes in helping people take better care of themselves and find their optimal state of being.
Through a highly successful awareness-based business, Karen supports lifestyle education and transformation through nourishment, Qi Gong, essential oils, BodyTalk, music, and other therapeutic methods.
She is an award-winning musician and has been featured on Ted Talks and Good Morning America.
Karen lives in the San Francisco Bay area and teaches courses online to students from around the world.
Karen is a Licensed Massage Therapist and an Advanced Certified BodyTalk Instructor and Practitioner. She has been practicing BodyTalk since 2002 and has completed all the BodyTalk Advanced Modules. She continues to study and expand her knowledge and understanding of The BodyTalk System and related philosophies and disciplines.