Jessica Ardeal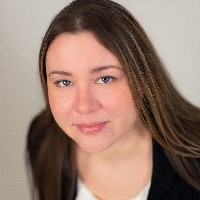 Jessica Ardeal
BodyTalk for Animals CBP-A, CBP
Clinic
GreenSquare Integrative Health Care Center
6789 N Green Bay Ave
Milwaukee (Glendale), WI 53209
USA
Phone: 1-877-75-PEACE
BodyClearing@gmail.com
www.BodyClearing.com
Biography
INTERNATIONAL DISTANCE SESSIONS AVAILABLE
There was a 1-day BodyTalk Access course being held at a local acupuncture office (Thank You, Jodie H) and I was compelled to attend.
Sunday morning of class, I honestly wanted to sleep in but there was this driving force, I just had to go find out what BodyTalk was all about. And, so grateful that I did.
BodyTalk Access is a powerful self-health sequence you can immediately implement on yourself and others. It was also my introduction to The BodyTalk System.
Because of my background, The BodyTalk System made sense right away and I've been a practicing member with the IBA since 2008. My passion is facilitating BodyTalk sessions for both people and pets and I enjoy receiving BodyTalk as well.
No matter who you are, no matter where you are, find a Certified BodyTalk Practitioner (in person or at a distance) and spark a journey of self-discovery that will propel you forward in the direction of your dreams at warp speed ahead!
Why would you want to work with me? If you are ready and willing to tap into your inner wisdom and experience exponential growth in a safe space free of judgement then contact me to customize a program.
Animal Lovers! Pamper your dogs & cats with a BodyTalk for Animals session. Gift your companion a mind-body-spirit balance from the comfort of your own home.
BodyTalk Access 2008, 6.29 Glendale, WI
Fundamentals - Part I 2008, 9.27-9.28 Chicago, IL
Fundamentals - Part II 2008, 10.11-10.12 Chicago, IL
Fundamentals Integration 2008, 12.12-12.14 Columbus, OH
Certified BodyTalk Practitioner Exam 2008, 12.29 Chicago, IL
Principles of Consciousness 2009, 6.28 Chicago, IL
Fundamentals – Part I & II 2010, 10.7-10.10 (monitor) Hartford, WI
Mindscape 2011, 6.10-6.12 Columbus, OH
BodyTalk for Animals 2011, 8.19-8.21 Missoula, MT
Bio-Dynamics 2013, 5.11-5.14 Calgary, Alberta Canada
Macrocosmic BodyMind 2013, 6.14-6.16 Philadelphia, PA
PaRama Unit 1 2013, 6.26 – present
BodyTalk Access 2013, 7.28 (coordinator/monitor) Milwaukee, WI
Matrix Dynamics 2013, 9.7-9.8 Philadelphia, PA
BodyTalk Access 2014, 4.12 (coordinator/monitor) Kenosha, WI
Principles of Consciousness 2014, 4.25-4.27 (monitor) Columbus, OH
BodyTalk Access 2016, 4.16 (coordinator/monitor) Kenosha, WI