Elena D. Muradian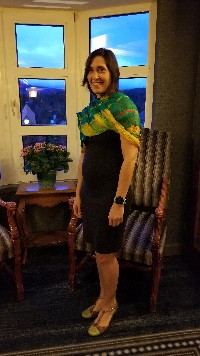 Biography
My journey into BodyTalk began 11 years ago while I was volunteering at the Open Center in NYC. I had the opportunity to attend a lecture presented by Karen Atkins, an advanced BodyTalk Practitioner. She had studied directly under the guidance of John Veltheim founder of the BodyTalk System. I found her knowledge and enthusiasm contagious. From that moment on I was hooked. I wanted to know and learn more and more about this System. After taking some time exploring and learning about other health practices and body work techniques, I came full circle back to the BodyTalk System.
These are the courses I have taken;
- BodyTalk Access
- BodyTalk Fundamentals
- BodyTalk Integration
- Advanced BodyTalk Protocol and Procedures
- Principles of Consciousness
- Lymphatic Drainage and Applied Anatomy and Physiology
Other courses and classes include; Gua Sha, 500 hr Integral Yoga, Nutrition, Ayurvedic Cooking, Intro to TCM Diagnosis, Licensed Nurse Assistant, (LNA), Creative Writing, Watercolour Painting, Music, Singing, Vegetarian Cooking, Intro to Herbalism.
BodyTalk is a very exciting System that addresses the root of the symptoms, facilitating health and well-being.
I Look forward to being of service and help unravel healthy possibilities.