Nancy Hughes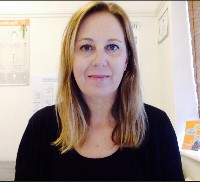 Biography
Nancy qualified as a Certified Bodytalk Practitioner in May 2013.
Interested in the Body-Mind relationship, Bodytalk recognises that the two function in synchronicity and treats them so resulting in effective healing.
The body has an innate ability to heal itself at all levels but this can be hampered by our environment and by past physical/ emotional experiences.
Two similar symptoms in two individuals can have vastly different root causes. Bodytalk helps by identifying the unique links in the bodymind complex that need communication re-established and the practitioner can then prompt the clients innate healing ability.
Courses completed:
Access
Fundamentals
Mindscape
Principles of Consciousness
Macrocosmic Bodymind
BodyEcology
Matrix Dynamics
Founders Session Intensive
Bio-Dynamics
The Souls Journey, Exploring the Mind and the Three Brains
Currently studying PaRama BodyTalk
Please feel free to call and discuss any health concerns you may have.
Testimonials:
'Every visit to Nancy is revealing and rewarding. She has a lightness of touch in her approach which belies her unswerving ability to draw out the most amazing details. Being introduced to BodyTalk has made such a difference to my life and how i live it. I cannot recommend her highly enough.' Deb x
July 2015
Distance session for a 4 year old boy:
'Thank you for working your magic on H again on Friday, we had a lovely weekend with him being very calm and being nice to G xx'
Feb 2016
"I've had my first session with Nancy and all I can say is Amazing! She has great aura and I came out feeling more relaxed than I have for along time and everything she said was spot on! Can't wait for next one." Louise June 2016