Maya Karen Sorensen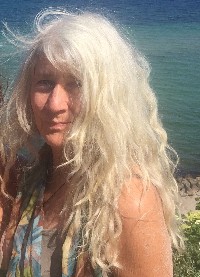 Biography
BodyTalk ~ BioEnergetic Communication System

'Maya' Karen Sorensen has been a BodyTalk Practitioner since 2003, and a BodyTalk Access 'Fast Aid' Trainer since 2006.
"The significant health results and profound changes I have seen in my own life and the lives of clients speak for themselves about the effectiveness of the BodyTalk System. When stress patterns are released, BioEnergetic Communication is resynchronized, and the body heals. "
Maya has worked in many professional settings and is quoted in the NYT best seller 'Radical Remission' on BodyTalk as an adjunct cancer therapy.
Dr. Christopher Lawinski, MD whom Maya worked with at the Hawaii Whole Person Healing Collective shares the following:
"In my search to perfect the practice of medicine to the highest degree possible, the necessity of incorporating the power of human consciousness to effect healing change became immediately evident. No where have I found such a robust system for harnessing the power of human consciousness to effect healing changes to the human organism than in the BodyTalk System."


Maya was interviewed for and quoted in the New York Times BestSeller 'Radical Remission', by Dr. Kelly Turner. The BodyTalk System is recommended as a complimentary adjunct to cancer therapy to release stress, toxins, and/or trauma in order to minimize underlying possible contributing factors, to assist the body to minimize medication side effects, and establish greater homeostasis for self healing.

As a BodyTalk Access Trainer, Maya teaches easy to learn "Fast Aid' techniques to organize the brain's ability to facilitate BioEnergetic Communication for optimal stress release, injury repair and overall health.
Testimonials from Access students from around the country:


"Karen was a wonderful teacher and presented this class in such a clear interesting way! I am truly inspired to practice more and incorporate this into my life." Paula (Portland, OR)
"The instructor, her honesty as a teacher, her practical explanations and vast experience." Kathleen (Rangeley, ME)
"All was excellent. The practical experience allows us to keep remembering. Love Karen's energy...everything you spoke about you modeled. Your passion is contagious and this truly feels like your caling." Linda (Hilo, HI)

"The instructor was clear and easily approachable. Very motivating/inspiring stories on benefits of Access. Thank you Karen for your amazing presence and for sharing this work with us" Samantha (Burlington, VT)
"Karen is a powerful embodiment of this work and an excellent teacher. As an instructor she has clarity, confidence, and beauty in articulation of the information." Lynne (Chapel Hill, NC)

BodyTalk PUBLICATIONS INCLUDE:
Health and Healing Mag., Mar./Apr 2006
"Modern Science + Ancient Wisdom = BodyTalk"

Health and Healing Mag., May/June 2006
"BodyTalk Optimizes Digestion"

Inner Change Mag., Feb./Mar. Issue 2007
"Resynchronize With BodyTalk"

UNC Medical School Center for Continuing Education, 2006, hosted presentation by Dr. John Veltheim, the originating founder of The BodyTalk System.


Maya is also a meta-conscious artist, whose visionary journeys into nature inspire perception into an anthropomorphized 'living consciousness' animating all of existence. Her art/spirituality ebooks "Garden of Humanity' and 'Waves of Enlightenment of Gaia' may be previewed or downloaded here:
Garden of Humanity: https://www.blurb.com/b/7392157-garden-of-humanity?ebook=596812 and 'Waves of Enlightenment of Gaia': https://www.blurb.com/b/9041714-waves-of-enlightenment-of-gaia?ebook=679420
To contact Maya please email:
bodytalkaccess@gmail.com
You are an Orchestra....
A Symphony of Radiance Welcoming Recognition.
Health is the Melody of this Symphony
The Full and Unique Expression of Self
'In Tune' with Highest Potential
Walk Truth ~ Live Purpose ~ Life Force Full