Kim Budge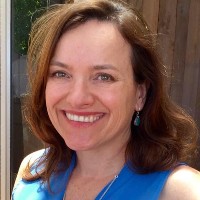 Biography
Advanced BodyTalk Practioner
All Advanced Modules
Breakthrough 1 and 2, Mindscapes
BodyTalk for Animals and Linking Awareness
Eastern Medicine, Body Ecology and Epigenetics
BSC Zoology, Chartered Accountant, Garden Designer
Burst into Bloom, Break through your Barriers
I have always felt most at home in nature, as there is much about the natural environment that resonates with me. The authenticity, the cycles, the good, the bad, the ugly. The simply surrendering to what is, without judgement or preconditioning.
When I discovered BodyTalk it too resonated with me as I recognized the synergies with my love for Nature. It is a healthcare system that embraces our natural healing abilities and holistically looks at the underlying stresses and strains that lead to dis-ease at the physical, emotional, mental and spiritual levels. It is a system that connects and draws knowledge from aspects of both western and eastern medicine. It is a dynamic system, constantly evolving to incorporate cutting edge quantum scientific findings. This has reignited my interest in science and has encouraged me to question many assumptions that I previously made in my role as a scientist.
BodyTalk appeals to my desire to learn and to be in a practice that embraces change whist rising to the challenges of daily living.
My own experience of BodyTalk has been a profound change in my health and a shift in my outlook and 'inlook' of my life. I used to be a perfectionist with an associated drama of living a small, limited life as I was constricted by the fear of failure, of doing something wrong or letting people down. I was constantly people pleasing and not taking responsibility for living my own authentic life. I was defensive and quick to blame, myself and others. The joy of letting go of much of this patterning and embracing a fuller life has not only allowed me to grow as a person and stand up for what I believe in, but has provided a much happier environment for my family too. It has led to changes in my health e.g. I am free from hayfever, many intolerances and my joint problems have resolved. Best of all, I am ready to get out into the world, to shine and fully enjoy my life.
I practice BodyTalk with a desire to provide others the same opportunity to shine, to access their greater potential and create an environment that they thrive in, so that they can experience the joy of greater wellbeing and connectedness to all that is.
I love witnessing remarkable changes in people's lives and feel very privileged to be part of that shift.
Join me at my clinic, which is set in beautiful, peaceful and uplifting surroundings in Loenen aan de Vecht or connect via skype for a distance session.
Testimonials:
"The body talk session has greatly enhanced my life enabling a cathartic release of past belief system and emotional turmoil. As a therapist myself I found this technique so magical because in the hands of a competent therapist such as Kim you could allow the body wisdom to manifest itself and be heard without the interruptions and misconceptions of the mind. A life changing experience" Sue, Farnham
"Thank you Kim for a most amazing BodyTalk session. What I loved was that Kim taps into your body's unconscious awareness and let's it direct the process. So although I came to Kim with some back and shoulder pain my body had other ideas on priorities for the session. Kim quickly identified that my entire body was physically exhausted from stress and I don't know what she did but I left feeling invigorated, energetic and more alive than I have felt in a long time. Kim also tapped into the fact that I had been resisting making a key decision about an important upcoming event that had the potential to transform my business. Simply acknowledging this put me into action and I made some important decisions. BodyTalk is a magical experience, which is very grounded as it works through accessing the body's innate wisdom to help you reconnect with yourself physically, emotionally and spiritually. I would thoroughly recommend Kim and this modality to anyone"
Julia Felton - www.businesshorsepower.com
Thought provoking quotes:
" Our deepest fear is not that we are inadequate. Our deepest fear is that we are powerful beyond measure. It is our light, not our darkness that most frightens us. We ask ourselves, who am I to be brilliant, gorgeous, talented, fabulous? Actually, who are you not to be? You are a child of God. Your playing small does not serve the world. There is nothing enlightened about shrinking so that other people won't feel insecure around you. We are all meant to shine, as children do. We were born to make manifest the glory of God that is within us. It's not just in some of us; it's in everyone. And as we let our own light shine, we unconsciously give other people permission to do the same. As we are liberated from our own fear, our presence automatically liberates others." Marianne Williamson
"People need to realize that their thoughts are more primary than their genes, because the environment, which is influenced by our thoughts, controls the genes." Bruce Lipton PH.D., Cell Biologist