Estela Vega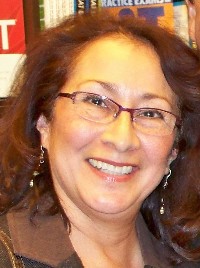 Biography
After working in the corporate world for 30 years, I made a 180° career change. My interest in energy medicine drew me to pursue training in Polarity Balancing and Energy Alignment. In 2001, I graduated from Lionheart Institute Transpersonal Energy Healing school.
I had been praying for an easy transition from my corporate job to do what I loved most (helping seekers ready take a proactive approach to improve their health in body, mind and spirit through energy medicine and cellular nutrition). When the company that I worked for offered early retirement, I knew this was an answer to my prayers to pursue my passion. I graduated from the nationally recognized Lauterstein-Conway School of Massage in Austin, Texas in 2003 and also attended Eric Dalton's Freedom from Pain Institute Training.

I continued my training in the energy medicine field and earned certification as a BodyTalk Practitioner. My BodyTalk training includes Modules 1, 2, 3, 4, 6, 7, 9, Right Brain Practical, PaRama BodyTalk and PaRama Unit 1 Practical.

I am proudly partnered with USANA Health Sciences providing my nutritional products of choice for myself and my clients. www.estelavega.usana.com
The addition of Decompression Massage to my services has proved very helpful to my clients. www.dmthealth.com