Karen Best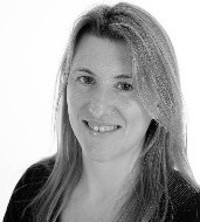 Biography
Senior BodyTalk Instructor
PaRama Practitioner Levels 1 & 2
Background
After years of experiencing many healthcare challenges from the age of 8 years old onwards that were not able to be resolved using western medicine, I had more questions than answers. This led me to look outside of the medical model to find answers to my healthcare challenges and ultimately working with an incredible system called BodyTalk of which I am now a Senior Instructor and Advanced Practitioner.
At the age of 25 after working for the same company for 7 years I found myself unfulfilled in a demanding position with many health challenges and decided it was time for a sabbatical along with some serious consideration with my career choice. I travelled to New Zealand for inspiration and whilst there enrolled in and completed the foundation course in Touch for Health Kinesiology as I had benefited from treatments in the UK. It was during this time that I stumbled across The BodyTalk System™. My first experience of a BodyTalk Session was in April 2003 the results were so profound, the session dramatically changed my health and outlook, which is something that had not yet been achieved with any other modality. I instantly knew this is what I had been searching for.
As a result of that one session I resigned from my employment in the UK and extended my stay in New Zealand to study the system. I became a certified practitioner in New Zealand in 2003 and have been working with The BodyTalk System™ full time ever since. I absolutely love working with BodyTalk. I feel privileged to have found this system so early in my life. I have facilitated over 30,000 sessions and I continue to find every session with clients fascinating and I am still amazed by the results and feedback from clients.
Training Completed
BodyTalk Fundamentals, Fundamental Integration, Principles of Consciousness, Bio-Dynamics, Lymphatic Drainage and Applied A & P, Macrocosmic BodyMind, Matrix Dynamics, PaRama Unit 1 practical, PaRama Unit 2, Chinese Medicine, Family Systems Evaluation, Right Brain Practical, Structural Integration, Body Chemistry Specifics, Finding Health Mapping the Healing Process, BreakThrough1, Mindscape & Advanced Mindscape, Eastern Medicine, PaRama 1 & 2, Biophysical Mind, Body Ecology, Soul's Journey.
Clinic
All appointments offered are via distance and generally via email with a recorded summary of the session.
For more information and to book an appointment visit: www.karenbest.as.me
Courses Offered
I am a Senior Certified BodyTalk Instructor offering seminars internationally and have had the pleasure to train 1000's of participants worldwide. I am also able to train others to become Instructors in the system. Courses I currently offer are: Access, Fundamentals, Fundamentals Integration, Principles of Consciousness, Macrocosmic BodyMind, Matrix Dynamic and Session Intensive seminars.
If you are interested in bringing seminars to your area it would be lovely to hear from you.
A few Testimonials from Seminar Participants
The following are testimonials from participants who have attended seminars with Karen that wished to share their experience of working with her:
"I truly enjoyed learning with Karen and I think the best thing that struck me was her great level of professionalism. She was extremely patient even when I thought I kept pushing her with questions (many there were!). Thank you Karen! You are a star and I hope our paths will cross again. Sarah Pang - Professional Tennis Player - Singapore
This is an excellent seminar. I took this seminar to learn a new method and something I could incorporate in my practice. I really enjoyed the personality of our instructor. Dr. Ilinka Karvela, Ophthalmologist. Greece
"Karen's knowledge, experience and expertise in bodyTalk is incredibly inspiring, especially after hearing her own story and how she came to know about BodyTalk. She is patient and answers everyones questions professionally. It is by far one of the best health workshops I've attended. Karen Best is truly the Best." Dr. Edmund Chow - Researcher - Singapore.
I took this seminar for two reasons, personal development and to use the method in my practice. This seminar was very well organised and the knowledge was delivered generously from the heart of the instructor. Maria Kolyvaki, Holistic Dentist. Greece
"Karen is simply THE BEST. She is energetic, helpful, considerate, kind, knowledgable and completely brilliant!. MP - UK
Excellent seminar, I really enjoyed the instructors teaching style it made the subject easy to learn. I'm very happy to find a new tool in my life to make it easier to follow the path. I am pleased to have met a kind person and a very good teacher. Good luck Karen and I hope to see you soon. Dr. Ioulia Gioti, Biologist. Greece .
"Excellent eye opener into the vast healing potential of BodyTalk, both for the client and practitioner. Reminds me of how much I still need to learn! Karen Best was such a warm and knowledgable instructor! I would definitely sign up for future courses." Dr. Teoh Ren Shang - Singapore
Karen is an amazing teacher, I could not believe how much I learnt over the 4 days. Loved all the practice sessions. Thank you so much xxx. M. Courtney - Psychotherapist - N. Ireland.
"Karen's energy, spirit and passion is contagious! She is an amazing teacher who has sparked within me the curiosity to learn more about Bodytalk. I can't wait for the next course. With love and gratitude, Amy." Amy Van Dooremale - International Pilates Instructor Trainer - Singapore
I took this seminar because I was interested to know more about this system. I wanted to apply it to my patients and to talk about it at the university. Everything about the seminar was excellent. The seminar was very well organised and presented, I would have liked to have had another day added to the seminar and I hope to have another opportunity to learn more about this system. I feel very lucky to have experienced Karen's teaching style, she is a very interesting person and I feel there is a need to have teachers like Karen. Thank you for your understanding, you helped me realise so much about so many things relating to my health and health in general. Thank you for your support. Dr. Eleni Theodosopoulou, Associate Professor, University of Athens .
"Great energy, material fantastically presented. Karen felt like a REAL person. Questions were always answered honestly and clearly. Thank you Karen so much, this class exceeded my expectations. True change has happened.... I feel it and people see it! See you next time" MC - Barbados
Karen is an inspirational teacher with an encyclopedic knowledge which is delivered with warmth humour, clarity and patience. It is my opinion that Body Talk can complement many other therapies. Tricia Woolfrey, Hypnotherapist
"Karen's presentation of the content was engaging and left you feeling very much an active participant. A very interesting thought provoking course. One that challenges all thinking! " JR Auckland
Excellent Seminar, I really enjoyed the material and the way it was presented by Karen. I feel I have learnt a lot of information about this system, it was very nice to meet Karen she has a special and methodical style of working with people. Continue to be as you are, you are the best Karen Best. Kalimere and Filakia. Maria Mis, Aanesthetist, Greece
"Wow the opportunities this seminar opens up. Thank you Karen for being an amazing instructor and reinvigorating me, for being a huge part of my journey and for being an inspiring bright sparkling light - your the best !!." OD, Ireland
This course far exceeded my expectations, my mind has been blown in a good way !! Karen is truly supportive, fun & has a wealth of knowledge to share. She presented the information with such clarity & I feel excited to start learning & practicing BodyTalk. I'm thirsty for more knowledge endless possibilities. R. Early - Diabetes Specialist Nurse - N. Ireland
"I would definitely recommend this class to anyone interested in healing the bodymind. Karen did an amazing job making the course material easy to follow and understand. The class was very dynamic and I liked how she incorporated demos and practice time into the workshop. She was very easy to approach and ask questions to" Matthew Rubin - Visual Effects Artist - Singapore.
I thoroughly enjoyed this course. I feel like I have learnt a ton of information & can't wait to start practising on lots of other people. Karen is a fabulous tutor & I would highly recommend attending her course. Thank you for all your support Karen. L. Wallace - Environmental Health Officer. London
"The Principles of Consciousness course was so interesting / exciting. Karen however made it that way as she is so amazing as a teacher. Full of kindness and patience. The way she explained everything was so easy to understand." AI - NI.