Chihiro Konishi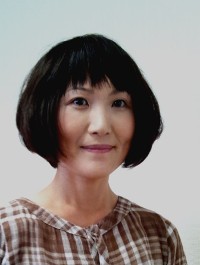 Biography
Chihiro graduated from the Hokkaido University of Education and had been a Yo-go teacher for students in public high schools for 16 years. In Japan, Yo-go teachers are holistic health promotional professionals. They are responsible for the students' physical, mental, spiritual and environmental well-being. They also educate students on best wellness practices.
Several students visit Chihiro's Health Room at school to talk about their various personal issues. She has to work creatively because the health issues and environments surrounding young people have changed year by year. She has been coaching young people on how to empower themselves by focusing on their own mental and physical health.
She has studied anatomy, physiology, first aid treatment, hygiene, psychology of adolescents, developmental disorders, prevention of risky behavior, health counseling and coaching techniques.
After being introduced to BodyTalk in 2009, she became a CBP one year later in February 2010. She has attended Module 1&2, 3, 4/7, 6, Traditional Chinese Medicine, and AnimalTalk Access. Since then, she has been absolutely confident that BodyTalk is one of the most essential and effective wellness solutions for students and their families. "No matter how serious the issue in life, we must not accept defeat and we must keep hoping till the very end." This has become her motto.
The Yo-go teacher plays a leading role in the students' growth and development. As a life coach, they must accept the student's being with openness and without reservation. Chihiro is the first Yo-go teacher to become a CBP. She believes that BodyTalk can revolutionize the approach that Yo-go professionals take with their students. She has had first-hand experience of the wonderful healing power that young people already have within themselves.
She has talked about the benefits of BodyTalk with many other Yo-go professionals in Hokkaido. Since then, a number of her colleagues have taken the introductory BodyTalk Access course and a few have continued on to pursue Modules 1 and 2.
Chihiro believes in the innate wisdom of Humans and Animals and she wants everyone to know what amazing creatures we truly are!
She will continue to persevere in her efforts and has a powerful potential to support the fast growing & strong matrix of BodyTalk in Japan!