Gwyneth Welch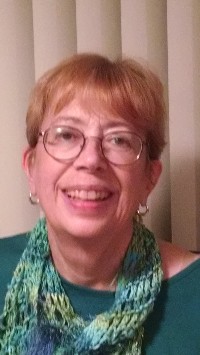 Biography
Gwyneth Welch, BAT, CBP
Da Yen Chi Gung Instructor (Wild Goose Form)

Body Talk found Gwyneth in 2009, when she was nursing an abused, emaciated rescue dog back to health. The poor dog was recovering physically and gaining weight quickly, but her emotional shock was not healing at all. Gwyneth read an article about Body Talk in the local paper, and in desperation took her to a visiting practitioner. The results were so astonishing after just one session that Gwyneth was hooked on Body Talk, especially when she realized that a lot of her own health issues at the time were mirrored in her dog!
Through Body Talk, Gwyneth was able to recover from severe illness herself. Toxic metal poisoning, chronic fatigue/Epstein/Barr virus, adrenal exhaustion, fibromyalgia, hypothyroidism and emotional and physical trauma were all addressed through sessions. Because of her healing, she felt called to become a practitioner herself.
Gwyneth was certified as a Body Talk practitioner in 2012. She loves working with children, adults, animals and plants, and never tires of the miracles in healing she observes with her clients. She has worked with dogs, cats, birds, horses, alpacas, and pigs, and looks forward to communicating with new species! Gwyneth loves helping others enjoy happier, healthier lives through Body Talk, and is always amazed and excited with what is revealed. Gwyneth is available to work with her clients in person or with distance sessions.
Before Body Talk, Gwyneth founded and directed Berkeley School of the Arts, teaching children and adults representational drawing and painting skills. For over eleven years, she and her teachers helped hundreds of students learn how to draw what they saw, without judgment or criticism, while introducing them to different media and techniques. Gwyneth is also an accomplished artist, specializing in portraits and still-life. Her work has been exhibited in museums and private collections throughout the United States.
Body Talk Courses Completed:

Body Talk Access
Body Talk Fundamentals (Modules 1 and 2)
Body Talk for Plants

Principles of Consciousness (Module 3)
Body Talk Bio-Dynamics (Modules 4/7)
Lymphatic Drainage and Applied Anatomy and Physiology (Module 5)
Macrocosmic BodyMind (Module 6)
Matrix Dynamics (Module 9)
Breakthrough 1
MindScape
MindScape with John Veltheim
Body Ecology
The Soul's Journey
Body Talk Advanced Integration
Body Talk Fundamentals for Animals and Humans
San Baio: The Three Treasures
Fascial Energetics 1
Fascial Energetics 2

Recommendations:
"For more than two years, I have seen Gwyneth to help me address various health issues for me and my beloved dog. The results are so positive that I always look forward to the next session.
"My dog Sandy suffers from the heat and other environmental factors. The Body Talk sessions make a visible difference in her comfort, and talking with Gwyneth helps me understand how best to make her comfortable. Sandy is a different dog. She is calmer, and the condition of her coat and skin has improved significantly. When we were on a recent trip to Wisconsin she bounded up some stairs that she was afraid of before.
"I have several chronic conditions. After Body Talk sessions with Gwyneth, I always feel better. I have learned so much about my body and ways to take care of myself. I often am immediately aware of the healing that has taken place and feel so fortunate to have this resource in my life.
"Gwyneth is very knowledgeable, articulate, kind and thorough. It is a genuine pleasure to work with her."
- Julia C.
Gwyneth, you are a miracle worker! One full day with blood-free and nearly normal stools, and she's back to regular food, and I'm thrilled! I really can't thank you enough for helping my girl – she's my world. Sparrow has been doing fabulously, and didn't even go on a hunger strike when I traveled last weekend, which is great!"
- Tori A., L.Ac., CBP
"I had the pleasure and privilege of working with Gwyneth for several Body Talk sessions…. Gwyneth is professional, skilled and committed and dedicated to this work. She is very knowledgeable about anatomy, physiology, nutrition and energy healing. She is an excellent communicator. I learned a lot during my sessions with her and felt better after them. My depression has been gone since we worked together."
- Lesley W., PA, LMT
"Gwyneth, I am so amazed at the level of your intuition to get to the origins of dis-ease within the physical, mental and emotional levels of my being. Insights and treatments have been so helpful to me to move to higher levels of health and consciousness. I felt the work around relationships from my history has freed my body of tensions – I notice this most in practice of Yoga…. I have never experienced any healing that was so systematically complete, holistic, nor had anyone sense so much about me with such clarity."
- Christina B., Yoga Instructor, Reiki Master