Christine Anderson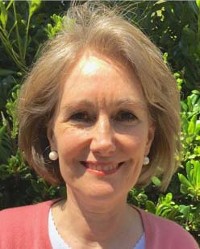 Christine Anderson
RN, CBP, Parama BP, AdvCBP
Clinic
9267 Greenback Lane C-2

Orangevale, CA 95662
USA
Phone: 916-677-6637
andersonbodytalk@gmail.com

Biography
In 1977, I began working in healthcare as a registered nurse. I worked for five years in hospitals and then focused on raising my four children.
During this time, I had chronic joint pain each winter for sixteen years and a chronically sore shoulder from a long-ago car accident, neither of which responded to traditional medicine. Through my own experience, I found the prevailing model of western medicine often only covered up or decreased symptoms, rather than resolved the root causes. My search for a holistic healthcare modality that truly addressed the underlying causes of patients' symptoms, in addition to helping to prevent future problems, led me to seek treatment with energy medicine—and then because it works, to become a practitioner myself.
I first studied energy medicine in 2001 with the Cranio-Sacral method. The next year I came in contact with BodyTalk as a patient. Because of BodyTalk's effectiveness, I became a practitioner and completely switched the focus of my practice as well. I have taken 13 classes within the BodyTalk system: all the basic modules: 1-4, 6-7, 9, plus Manual Lymphatic Drainage, Right Brain Intensive, Mindscape, Chinese Medicine for BodyTalkers, PaRama College Unit 1, PaRama College Unit 1 Practical, PaRama College Unite 2 and PaRama College Unite 2 Practical.
I find the BodyTalk System enables comprehensive health and wellness, balances one's body and mind, is non-invasive to the client, and is also helpful for those seeking clarity and insight for their lives. BodyTalk works as a stand-alone system or in conjunction with western medicine. It effectively addresses what was lacking in my previous experience as a healthcare professional and patient.
Using BodyTalk, I have successfully helped clients with a variety of conditions including, but not exclusively: food sensitivities, high blood pressure, muscular-skeletal pain, cancer, stroke, infections, allergies, parasites, warts, mood disorders, high risk pregnancies, nausea and vomiting, menstrual and hormonal regulation, visual disturbances, and performing well on qualifying and certifying exams and auditions. Each BodyTalk session is a new expression of balance and health.
Each individual's system is different in its representation of why a symptom is present. I find it rewarding to help unfold the story behind the symptom/consciousness, and return the system to its state of true balance. Everyone benefits from BodyTalk.