Masuko Yamashiro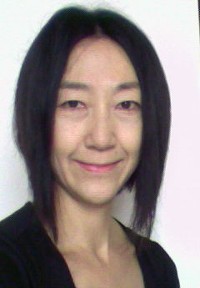 Masuko Yamashiro
BAT, CBP, AdvCBP
Clinic


Tokyo, Tokyo
Japan
Phone: 03-5228-4577
elk.p.s@nifty.com

Biography
Masuko has been a nurse for 20 years experiencing pediatrics, gynecology, elderly care to preventive medicine. While caring the physical part of the clients at the hospital, she has felt the needs of the mental care, Masuko earned the certification for the counseling. She also has supported the client's spiritual level with her knowledge of astrology. With the Japanese old martial arts which Masuko has practicing and teaching for a long time, she has supported the mental training using the physical aspect.
However, Masuko was still feeling something was missing. Masuko met BodyTalk in such time and she realized that the concept of "heal yourself with your innate healing power" is what she was looking for. She also felt the immense potential in BodyTalk's simple approach.
After Masuko met BodyTalk in May 2009, by November she became CBP. She has continued her study with Module 3, 4/7, and 6 in 2010, and also took MindScape and Chinese Medicine for BodyTalkers. Masuko's inquiring mind was especially stimulated by the world of the consciousness and belief system in Module 3. She feels the BodyTalk System which brings balance in physical, mind, and sprit has a huge potential to change the world. Masuko is fascinated by the session she does to infants, children, people with disease, and people who is on the spiritual path and she is always learning by them. Among them, Masuko especially feels strong about releasing the trauma of the children is essential for them to have better life, and for creating a better world for all of us.
By meeting BodyTalk, Masuko was able to integrate all of her skills and knowledge as a nurse, counselor, astrologer, and her spirituality, which made it possible for her to decide to live on a path of a therapist . It is her life's joy and purpose to support people creating abundant life by enhancing their inner self-healing power.