Merry Stanford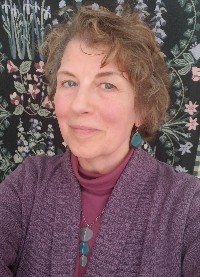 Biography
We each are born with the right to become fully ourselves. We are so much more than we presently know. We each have the right to reduce our suffering, empower our desires, deepen our relationships, and enjoy experiencing our bodies, minds, and spirits in harmony with the rest of the world. Luckily, Nature and Spirit have given us an abundance of tools to support our growth.
I teach BodyTalk Access, which I think is one of the most important health tools a person can use. Access empowers us to impact our own health on a physical, emotional/mental, and spiritual level! Using Access as part of your daily routine can improve the outcomes you experience from any sessions you may experience with me or any other practitioner, in any other modality.

I also offer long-distance services or local sessions in Lansing, Michigan, integrating several modalities into my practice of BodyTalk. I have personally experienced the power of these approaches to healing. For twenty years I had multiplying diagnoses of chronic pain, rheumatoid arthritis, fibromyalgia, chronic depression, and post-traumatic stress disorder which interfered in significant ways with my enjoyment of life, my relationships, and my work. Thanks to BodyTalk and life style changes I have experienced sustained healing, and now really enjoy my life on multiple levels as my understanding of myself and the world deepens and expands. You and I, working together, can help you experience the transformation that your deepest self desires.

My practice incorporates techniques from the advanced BodyTalk modules (Principles of Consciousness, Macrocosmic Body-Mind, BioDynamics, Matrix Dynamics, and Lymphatics/Applied Anatomy and Physiology), as well as Mindscape, Finding Health 1 and 2, Eastern Medicine, Structural Integration, BodyEcology, Body Psychology, Epigenetics, PaRama, and The Soul's Journey.

In addition to training in BodyTalk, my experience and qualifications include the following:
· A deep commitment to self-empowerment and transformational process.

· A well-developed intuition.

· Training (M.Ed.) and over 40 years practice experience working with young children and families in school and clinical settings.

· Training (M.S.W.) and over 20 years practice experience in clinical social work (psychotherapy and play therapy with children and adults) and a systems (matrix) approach to healing.

· Training and over 10 years practice experience as a shamanic practitioner. (Shamanic practice is a type of approach to healing which makes use of intuition, the natural world, archetypes present in the client's conscious and unconscious mind, and other natural energies.)

· Training and over 10 years practice experience as a spiritual director.




For more information about me, or about the modalities I use, see my website. I look forward to collaborating with you on improving your health and well-being!