Sally Hayes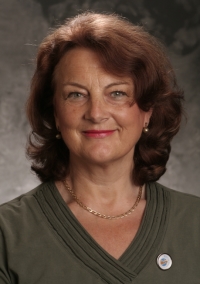 Sally Hayes
CBP, Parama BP, AdvCBP
Clinic
2 Church View
High Street
Mayfield, East Sussex TN20 6AB
UK
Phone: 01435 872016
sallyahayes@hotmail.com

Biography
A varied career path has brought me to BodyTalk: my first job, as a flight attendant took me to Hong Kong where I met my husband; I spent 23 years there and during that time, I worked as airline ground staff and established two sales businesses in childcare products and then ceramics. In between, I did a course in Chinese Medicine and had 4 children.
When I returned to live in England in 1998, the terminal illness of a friend led me to learn about Reiki and subsequently become a Practitioner; my Reiki Master told me about BodyTalk and I decided to try a session; it engaged my interest and curiosity immediately and made such sense I signed up to do Fundamentals 1 & 2 in July 2004. I passed my exam. to become a Certified BodyTalk Practitioner in March 2005; since then I have taken:
Principles of Consciousness
Microcosmic Body/Mind
Matrix Dynamics
Finding Health: Mapping the Healing Process
Orthopaedic Evaluation for BodyTalkers
Eastern Medicine
Body Ecology
Parama Units 1&2 which takes BodyTalk to another level.
Further fascinating and enlightening Seminars I have attended are Mindscape, Advanced Mindscape, Breakthrough 1&2, BodyTalk Interactive, Access, Animal Talk and Animal Access; Advanced Modules Integration.
In November 2009, I was certified as an Advanced Practitioner having passed exams in 4 modules.
Currently I work in Mayfield, East Sussex and at The Horam Natural Therapy Clinic.