Jean Menges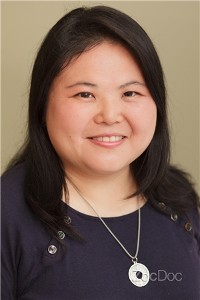 Ms. Jean Menges
Adv. BodyTalk Practitioner, Licensed Acupuncturist, CBP, Parama BP, AdvCBP
Clinic
Distance BodyTalk Via Zoom
By Appointment Only
New York, NY
USA
Phone: 72768686801
jeanmenges@healfromcenter.com

Biography
Jean Menges is Accepting
New Distance BodyTalk Clients via Zoom
Email Us to Start Your Healing Journey
Jean Menges is an Advanced Certified and PaRama BodyTalk Practitioner, Licensed Acupuncturist, Holistic Transformation Coach, and Licensed BioGeometry Environmental Home Solution Practitioner. Jean's personalized solutions-oriented approach is deeply grounded in healthcare, environmental science, entrepreneurship, and her own personal journey of empowered growth and transformation.
A scientist by training and a healer by nature, Jean brings centering harmony to subtle energy qualities and full energy circuitry networks within an individual's body, mind and spirit. This has the effect of renewing physical-vital, mental, spiritual and emotional health, and optimizing the ways in which her clients thrive in their lives and in the world around them.
Jean applies skill, expertise, and innate wisdom to establish harmony by centering those energetic systems which inform all aspects of life.
To support manifesting profound change, Jean employs detective-level acumen to pinpoint areas of stagnation in these personal and environmental energy circuits.
Jean has a gift for fine-tuning such subtle energy qualities.
Jean utilizes micro and macro integrative protocols that work from cellular to environmental levels, reconnect to the body's healthy blueprint and enable the entire subtle energy networks to reboot and flow.
The focus is on identifying those steps which will allow an individual's blocks to dissipate and, as the healing journey continues, dissolve.
All of this leads to profound shifts in perspective that inform an expanded mindset and bring about health, business, and relationship wellness and, ultimately, lead to living a more purposeful and meaningful life.
With more than 30 years combined experience in Western sciences and Eastern medicine, Jean is committed to raising the health and wellness vibration of our individuals and of the world at large. She offers remote BodyTalk and PaRama sessions internationally to those who likewise seek authentic growth and transformation.
Jean holds Bachelor of Science degrees in Biology and Medical Technology from Case Western Reserve University and a Master's in Acupuncture and Oriental Medicine from South Baylo University. She is a national board certified acupuncturist and Chinese herbologist.
As a Certified Mastery Coach, Jean helps those who are committed to personal growth and transformation overcome their own limitations and master their minds for optimum results in every essential area of life and business, no matter the circumstances.
Jean is an Independent Licensed BioGeometry Environmental Home Solutions (BG-EHS) Practitioner and an official retailer for BioGeometry products for EMF harmonization and personal energy balancing. She undertakes BG-EHS home and commercial space balancing projects throughout North America.
Jean is a mother to two teenagers whom she raises them to thrive with resilience and resourcefulness. She enjoys cooking from scratch and building her urban homestead. She is a scuba diver and has participated in competitive ballroom dancing. She looks forward to more hiking, wilderness backpacking, and traveling to many of the world's sacred power spots.
Jean Menges is Accepting
New Distance BodyTalk Clients via Zoom
Email Us to Start Your Healing Journey
CLIENT TESTIMONIALS
"Words can't do justice to the amazing healing power of the BodyTalk treatment. I had heard positive things about BodyTalk from a friend a few years ago and went to Jean Menges for BodyTalk more out of curiosity than in search of assistance with a specific ailment. Turns out it was just what I've needed! I'd been making my way through the aftermath of a really tough period - 9/11, the loss of both my parents, a profound career transition, my arrival at middle age. Jean's deep listening and gentle care have opened up a new channel of vitality that I had hoped was in me but just couldn't connect to. I feel renewed, healthy, and ready to have a rip-roaring - and long - second half of my life!" - Very Happy Mid-Lifer
"When I think of my BodyTalk experience with Jean Menges, the first word that comes to mind is "Wow!" After that, I am speechless. There are no other words to describe this miraculous, draw-dropping process of enlightenment and self-discovery. I have explored countless methods of healing and self-improvement and, from my view, this one stands out as one of the best!??I cannot express my gratitude toward Jean. Her commitment to healing is unparalleled and profoundly inspiring. She was the light that allowed me to find new possibility and strength in myself. I couldn't have done it without her!" - Certified Health Counselor and Entrepreneur
"I had the opportunity to work with Jean earlier this year to address many of the underlying root cause to my hormonal imbalance and other chronic health concerns. I was not sure what I was getting into at first but once the work began it allowed me to tap into my body on a deeper level. This uncovered many of the reasons I kept getting sick despite having a great eating well and exercise regimen. I believe it came at the right time as I was desperately searching for answers and an opportunity to build on the healing process. The BodyTalk work gave me the capability to let go of unwanted energy and illness to move forward in becoming a healthier person. I would recommend anyone to Jean as she maintains a professional yet harmonious atmosphere allows anyone with any personal belief system to visit her without the fear of being violated. Thank you once again Jean for the amazing service." - Culinary Chef and Educator
"I come from a family that believes a great deal in alternative medicine. BodyTalk (biofeedback) is a life changing experience. When I go for my appointments, she will read my body and tell me what the body is asking for. She doesn't dictate, but goes with the body. She listens to my needs, is compassionate and makes my jaw drop at some of the things we discovered together; things she tells me that she never would have known, like situations that happened as a child. She was able to identify things from my past, energy & emotions that I would never have associated with health issues I had now, and bring a new energy to them; redirect them. Jean was also able to pick up on my sons energy and our connection to assist in his healing, as well as connecting with a long line of influences in my life that contribute to who I am today.
Her practices can reverse damage done: allergies, digestive issues, skin rashes, stress, overloads of too many electronic devices being bounced off your own bodies energy that compete with your nervous system, etc. In a battle with health issues due to mold related issues and extreme stress, where 8 specialists had no idea what was wrong, when we finally found our and regular doctors couldn't cure me. She, along with my biochemist, had been a HUGE contributing factor to my healing process and I don't know here I would be without her. Alternative medicine is not a band aid. She doesn't want you to have to keep coming back; she wants to help heal you and your body from the inside out." - Veronica, International Beauty Show Sale Executive

"I was diagnosed with colon cancer a couple of months ago. I started the radiation and chemotherapy treatment soon after my diagnosis. Since I believe in holistic medicine, I also did Reiki and other modalities in conjunction with the conventional treatment. Jean Menges suggested I try the Body Talk to aid in my healing, even though I did not know what BodyTalk was about, I jumped at the opportunity to try it. I was very impressed at Jean's profound knowledge of the cells and the body as well as her intuitive guidance. Body talk has helped me immensely, giving me insights by way of consciousness and physically made me feel better by repairing cells and raising my vibrational frequency. My doctor was very impressed by my results and the way I was looking and feeling. I told him about BodyTalk and he was very interested. I am now telling everyone about this wonderful healing modality that I experienced because it was a big part of my healing. Jean Menges is a precious gem and I feel blessed to have met her." - Christine, Preschool Director and Reiki Master
"I woke up this morning after the most frustrating dream I've ever had. It was so frustrating that I was crying in my dream. Not sure I've ever done that before!!
I felt sure it was the deep work we did yesterday. The frustration was processing out of my system from such a deep level. So wonderful to have that cleared out.
I feel more possibilities on the horizon and am feeling excited about moving deeper into manifesting my dreams. I also feel very happy to let my kids know how precious they are to me - unconditionally. There is an opening there.
My SI joints feel 99% better too!!" - Carol, BodyTalk Practitioner