Dylan Smeaton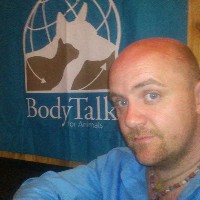 Biography
Dylan Smeaton has been a certified practitioner of the BodyTalk System since May of 2010, when he was certified by Loesje Jacob. His continuing education since then has led him to take nearly all the advanced modules, including the new BodyTalk for Animals CBPA program. He has also since then continued his private education in the form of becoming an advanced practitioner of Self-Healing at Light Speed modality, as well as an attuned Usui Reiki practitioner. He is also a private consciousness development guide, business consultation specialist and public speaker. Dylan is the founder of Being Wellness & Healing and has been featured as a news article on western Canada's local Shaw TV and is also a regular columnist and guest speaker for OKinHealth magazine and events.


Dylan can be found practicing privately serving clients in-person locally at the South Okanagan Naturopathic Clinic in Penticton, British Columbia, Canada as well as serving long-distance clients all around the world via telephone, live online video call or email transcript sessions.

Dylan has passion for his work and it has inspired him to do over 2,000 sessions and has been able to quantifiably help hundreds of cases of individuals, tending to a wide range of subjects and conditions-from personal individual consciousness evolution and physical healing sessions to private relationships and team-building group consciousness work. You can see a summary of some of his clients testimonials available on his website: www.beingwellnessandhealing.com

Dylan encourages all of us to take our health and wellness seriously by exploring ourselves. By becoming experts on ourselves, we can take responsibility for creating the lives, and, therefore, the world we all want to live in.

"Man know thyself, then thou shalt know the Universe and God itself." --Pythagoras


Visit www.beingwellnessandhealing.com for all the latest news, coming events, and lots more information. "Like" Being Wellness & Healing on Facebook and "Follow" us on Twitter @BeingWellness.