Daniela DeMarchi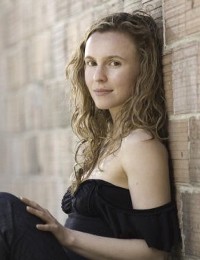 Ms. Daniela DeMarchi
CBP
Clinic
1852
Water
Kelowna, BC V1Y1K5
Canada
Phone: 250-300-3199
piacere_dd@yahoo.ca

Biography
Daniela DeMarchi is a remarkable young woman with many gifts and talents who was drawn into the healing realm from an early age. Working from the outside in, Daniela began studying the health equation as an Aesthetician and Reflexologist all the while remaining steadfast to the tenets "Always be open to change" and "Consciousness precedes all". Consequently, soon thereafter, Daniela infused Aromatherapy, Crystal Therapy, Herbology, Nutrition and Yoga with her craft and also became a Hot Stone Reflexology Teacher.
Her depth of understanding universal healing principles broadened with the addition of self-study in Energy medicine philosophies. Following this, Daniela connected to and engaged her feminine power and expression through the exploration of Eastern Dance and soon became an Instructor.
Despite her broad knowledge base, Dynamic Systems Theory and Quantum Mechanics increasingly intrigued Daniela and how these fields factored into the health equation; a critical component of the greater synchronized whole.
In 2003 Daniela discovered BodyTalk, a holistic, consciousness-based health care system that stimulates the body to balance and heal itself on all levels. In 2011 she became a certified FreeFall 1 Instructor.. Today, she infuses all that she knows to date utilizing not only this profound and dynamic healing system but also The PaRama Life Science concepts into her work. Daniela has a passionate interest in being a life-long student to further explore The BodyTalk System, PaRama BodyTalk and The PaRama Life Sciences.
Currently, Daniela has completed (and continuously re-audits) all of the Advanced Modules, Right Brain, Body Chemistry More Specifics, BodyTalk Interactive and Chinese Medicine for BodyTalkers. In addition, Daniela is also certified in PaRama Unit 1 and has also enthusiastically delved into FreeFall 1 She has also taken Mindscape 1 and 2 BreakThrough 1 and 2.
An intriguing, bright woman with a magnetic personality, Daniela DeMarchi is an increasingly sought after BodyTalk Practitioner and has a flourishing BodyTalk practice in Kelowna, BC. She is an outstanding facilitator with profound results; a woman who derives great joy from being in service to others by empowering them to access the joy that is available to them.