Caroline F. Butson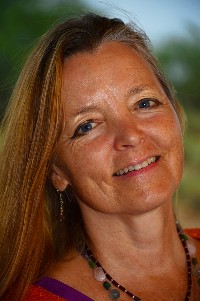 Caroline F. Butson
Reiki Master, Autism Consultant, CBP
Clinic
150 Skyhills Road

Huntsvile, ON P1H 2N5
Canada
Phone:
caroline@tlc4.ca
www.tlc4.ca
Biography
Unique Healing Arts to Touch You – Heart and Soul
I was introduced to the Body Talk System in 2003 soon after it came to Ontario, Canada. After only a few sessions I experienced significant improvement from a number of physical health obstacles that had been hindering me for decades. What a wonderful relief! The Body Chemistry technique in particular saved my life. I am filled with gratitude and appreciation for the work of Dr. John Veltheim and the International Body Talk Association.
I decided to learn the Fundamentals of Body Talk to better understand the workings of my own body mind system and so I began studies in 2003. I experienced incredibly profound shifts in myself and saw extraordinary improvements in others on every level. As a result of the relief I experienced and wanting to share it with others, I became a Certified Body Talk Practitioner in 2004.
The addition of Body Talk has accelerated my growth and helped me to feel at home in my body in ways I could never have imagined possible. Since I had been working with people for some time as a healing artist using a variety of mediums; painting, singing, drumming, meditation and Reiki at the Master level as healing vehicles, I have incorporated Body Talk and Body Talk Access for Animals into my existing work.
I feel fulfilled and blessed to be able to share Body Talk to assist others in their own journey to Self – along with my art to connect people to the deepest part of themselves. I believe Body Talk can facilitate each and every one of us to develop our full potential. Participants describe their sessions as "magically creative." I encourage you to discover for yourself the multiple benefits on every level; physically, emotionally, mentally and spiritually through Body Talk.
I accept private appointments on weekdays or weekends. Long Distance during the pandemic anywhere world wide.
For further information or to book a session please call 647-624-8733
or Email: caroline@tlc4.ca
Caroline has completed the following Body Talk Courses:
Epigenetics for BodyTalkers
BodyTalker Vaccine Reset
Body Talk Fundamentals (3 times)
Principles of Consciousness (3 times)
Body Talk Access (3 times)
Body Talk Access for Animals