Fernanda Bullara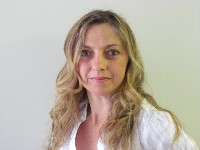 Biography
I have always been passionate about human potential and fascinated on how intricate we are and by the complexity and beauty of our body, mind, emotions, and spirit.
My own journey of self discovery and looking into human potential began around 22 years ago. By diverting my life to a total new direction and acquiring a deeper insight on human beings and life itself, I realised that even though my University education had given me a BA(Hons) Business Studies degree and a profession, my real re-education had only just begun.
I participated in countless body, mind, spirit, self development and transformational seminars and had the opportunity to learn from several master teachers, including wellness expert Dr. Deepak Chopra, spiritual leader Dalai Lama, Dr. Wayne Dyer, environmental leader Al Gore and others.
I also had extensive training with Anthony Robbins. I have participated on a few of his seminars and completed his Mastery University, an exclusive program with the finest skills, strategies, insights, and distinctions to condition your mind and body and to take control of your emotions, your physical health, and everything around your life.
In addition, I have trained with The Coaching Academy based in Surrey, UK. My studies focused mainly on Life and Personal Performance Coaching. I gained a huge personal satisfaction from helping others to reach their goals. The skills I have learned and the toolkit of techniques will remain with me for life.
After many years of embracing and learning all these different approaches and techniques, I was introduced to BodyTalk, Energy Medicine and Quantum Healing which not only bring it all together, allowing me to combine all of my skills, but also take it all to a much deeper level.
In 2010, I became a Certified BodyTalk Practitioner whilst living in London and moved to Auckland - NZ, and then Brisbane - Australia where I practiced BodyTalk & Intuitive Energy Healing.
I am also passionate about doTERRA Essencial Oils, their therapeutical properties and impact on our health, wellbeing and healing.
My learning however never ends and I regularly update my skills, knowledge and continue my professional development, which enables me to provide the best possible service for my clients.
My clinic space is located in Sinnamon Park, West Brisbane.
I offer personal and distance/remote Healing Sessions and also provide Healing, Clearing and Balancing for homes and work spaces. I also teach classes on Introduction to Essential Oils and Emotions & Essential Oils, and their benefits to our health.
If you would like to learn more and have a chat, please be in touch, send me a message or give me a call!
I would love to hear from you!