Claire Dupuis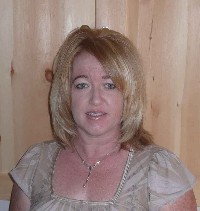 Biography
Claire Dupuis, B.Sc – Exercise Science, LRSM, CBP
The human body and health have always been a key driving force for inspiring Claire's background and experiences. She graduated from the University of Lethbridge with a Bachelor of Science in Exercise Science in 2000 and with a Diploma in Leisure and Recreation Management Services in 1994.
After Graduation Claire opened Healthy Dynamics with the main intention of working somehow with Rehabilitation, the main focus at the time was personal training and health. Working with ICBC clients was a whole new experience to people's perceptions on both sides of the fence those trying to be fixed and those pushing the others to get better. Of outmost importance was trying to educate people that finding a balance with more than just the physical body. Yet, finding that people struggle with this so profusely.
Claire then took a course with Bonnie Prudden trying to find something more to help others as even though physical goals were attained, other symptoms seemed to linger, but no-one wants to hear there is something not connected with their brain. Thus the old "its all in your head" theory. Although she would always state to clients well it kind of is, the two are connected! So continued onto the path of educating people to realize the importance of balance in mind, body and spirit she entered into bodywork as an SLM Myotherapist in 2006. In late 2009 after accidentally discovering the Bodytalk System Book on a discount table in a bookstore the connection that had always been known but lacking on how to really connect the two for others was made.
Since then Claire has dove in head first practicing on clients the day she got back from her first courses. The past few years has been an amazing journey of self healing and witnessing client's transformations. Claire feels so blessed to have this opportunity to help others as an integral part of their journey she feels is also hers.
Claire is formally trained in:
(Mod 1) BodyTalk: Fundamentals - Part 1
(Mod 2) BodyTalk: Fundamentals - Part 2
(Mod 3) Principles of Consciousness
(Mod 4(7)) Bio-Dynamics

(Mod 5) Lymphatic Drainage
(Mod 6) Macrocosmic BodyMind
(Mod 9) Matrix Dynamics
Bodytalk Access
Advanced Procedures

BAI (Advanced Integration)
Founders Intensive
Finding Health 1 & 2
Eastern Medicine
Mindscape
Structural Intergration for Bodytalkers
She has also taken Matrix Energetics levels 1-4 as an additional expansion to allow her intuitive abilities to grow. Matrix has helped Claire to understand and utilize the tools that come to her so that she can integrate it nicely in with the Bodytalk system. Claire's intuition has also drawn her to the world of shamanism through her own growth. She has taken a level 1 course in shamanism.
She plans on continuing to study and expand her knowledge and understanding of Bodytalk and any other work that she feels will complement this system. Claire is currently working on her Advanced CBP. Learning and to have top skill levels has always been of great importance to her in anything she does.
Claire has a special gift for emanating compassion for others and is well known for her fun and light hearted capacity to connect to others. She has a way of sensing others that is evident in the words that come from her whether it be blunt to nothing at all to help people with the emotional or physical traumas that they are carrying. She has always made it a very clear part of working with others that they also need to take some responsibility for their healing journey. This comes from a background of counseling with troubled youth, working with kids and seniors on their healing from brain injury, addiction and health issues.
In her private practice Claire is usually presented mainly with musculoskeletal issues to start with in the Myotherapy aspect of her business but deals with a wide range of symptoms from depression, sexuality, insomnia, bowel problems, family connection issues. This is why it has always been so important to find a system that compliments both aspects of mind and body.
Claire is a registered member of the Natural Health Practitioners of Canada Association. Her private Practice as a Certified BodyTalk Practitioner, is in the amazing surroundings of the East Kootenay. You may contact Claire for an appointment or inquiries preferably by phone at (250) 421-1577