Julie Schippanoski Bolduc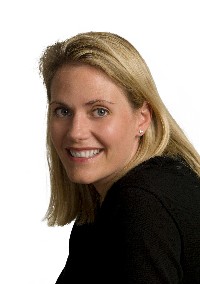 Biography
Julie has over 25 years of experience in complementary healthcare, wellness coaching and energy medicine. She is very passionate about helping her clients around the world work through difficult health challenges as well as teaching them to access their inner power.
Julie is a Registered Holistic Nutritionist with advanced studies in Nutrition for Mental Health, Ayurvedic Nutrition and Herbology. She is a certified BodyTalk practitioner (certified January 2004) and a Reiki Master/Teacher. Julie had the very first successful BodyTalk clinic in the Waterloo Region in 2004 under the name CerenaHealth.
Julie also has her Brain Health Coaching Certification from the Amen Clinics (USA) which is famous for its groundbreaking studies, SPECT scans and treatment of mental health issues and brain traumas. She also is a NeurOptimal® Neurofeedback Trainer and adds this to her Brain Health Coaching programs regularly. Her certifications, business building and vast experience in other modalities such as Coaching, Reflexology, Therapeutic Touch, Myofascial Release Therapy, NLP and Reiki have made her a sought-after mentor to recently certified practitioners and newly graduated holistic nutritionists/naturopaths.
As her family was sent overseas at the end of 2004, Julie then set up busy practices in Brussels, Belgium (2005-2006), Paris, France (2005-2008), Hong Kong (2008-2010) and Singapore (2010-2011) with an international client base. Julie continues to connect with and coach her overseas clients and their families.
As a BodyTalk consultant for the Family Hope Center in France, Julie specialized in the treatment of severely brain injured children. While living in Hong Kong, she was a healthcare consultant to international author and Holistic GP, Dr Sue Jamieson and also to Dr. Derek Chan (surgeon). She was the only practitioner in Hong Kong that used BodyTalk along with nutritional consulting to address various chronic illness and disease. Julie specialized in the treatment of ADHD, Autism Spectrum disorders, anxiety issues, depression, digestive disorders and hormonal issues.
Presently Julie is practicing at Frontline Forward Ltd. in Kitchener Ontario. The first of its kind in North America, Frontline Forward is an 8200 square foot facility offering support and education to those working in high stress environments. The focus is on Frontline professionals such as First Responders to prevent and manage symptoms of PTSD and Occupational Stress Injury (OSI).
Julie has been a frequent online writer and guest speaker. She has also been interviewed by prominent magazines and podcasts in Asia and Canada such as What Therapy, Time Out Hong Kong, Gafencu Men's Magazine, AsiaSpa, The Good News Only, and recently the Global News CTV and CKWR FM 98.5. She has conducted workshops for several organizations across Hong Kong, Europe and Ontario, Canada on the topics of nutrition, Brain Health and Energy Medicine.
Julie currently sits on the board for the Ontario BodyTalk Association.
"As a result of a concussion suffered in a serious car accident, my mental sharpness had deteriorated significantly. I was also extremely anxious when driving on the highway. In my first session, Julie guided me to a re-creation of the moment of impact which then allowed us to purge the negative consequences of the accident from my system and free my mind to begin healing. I am now better than ever, a transformational experience for me. Thank you Julie!
Julie is an extraordinary individual with an amazing talent for healing. I cannot explain how she does what she does or how she knows what she knows. I can attest to the fact that if you trust her completely, then she can probably help you and if she can't help you, then she will tell you."
GS - Canada
"Having BodyTalk sessions has been the most amazing experience for me. Over the years I have tried different healing modalities with some success – NAET, cranio-sacral, yoga, physical therapy, somatics, colonic irrigation, the list goes on, but with BodyTalk I made progress much faster and at the same time gained a better understanding of myself and how I am connected with other people and world around me."
SH - Canada
"I have had Fantastic results from the Bodytalk sessions I received from Julie Bolduc. I am an amputee and suffer from Phantom Limb Pain and have tried almost everything (or so it seems). I have tried Chiropractic, Osteopathic Treatments, Acupuncture, Massage, Reflexology, Reiki, Traditional Medicine approaches with Narcotics and other drug therapy and the list goes on. I have had little effect until now. With much optimism, I contacted Julie and was impressed with her professionalism and enthusiasm. She explained the holistic approach and made me feel comfortable instantly. I had a particularly painful experience after using an electric blanket and the Phantom Limb Pain was unbearable. In my desperation, I contacted Julie and she immediately dropped everything and did a session for me. The amazing thing is...... it helped. I had two hours of relief and have never had that happen with any other treatment; including drugs. I believe in it so much I too I am going to take the course!"
TW - Canada
"I think it is part of her natural character, but the minute I met Julie I was totally at ease. She has not only welcoming and friendly she was very informative about what Body Talk is before she got started. And when she did actually do the treatment I knew that my body was responding to her work. She pretty much hit it on the head what my body has been struggling with for about a year. I was referred to Julie by my best friend who has been struggling emotionally and physically for about 2 years and from the first time she went to Julie until now she is a changed person. Julie impressed me so much I have thought seriously about becoming a Body Talk practitioner myself!"
JB - Canada
"I brought in my entire family to Julie. The kids just adore her! Amazing connections started happening between our family members. Not only have health issues improved, but our relationships have as well – and like magic! I deeply appreciate how Julie patiently takes the time to explain things to us when we have questions. Words are inadequate to express the jubilation I experienced when Julie and BodyTalk came into my life! Many thanks, Julie. (Mille fois merci!)"
KT- France
"Julie Bolduc certainly knows what she is talking about! Prior to seeing Julie I was on the road to the next dress size up. I went to see her because I felt I need to detox and start on a safe eating plan. Julie's pleasant nature made me feel at ease from the moment we started to chat so I went on the 15 day liver detox plan which was tough for a few days, but once I finished I felt so much better. Those afternoon slumps became a thing of the past as I had so much more energy AND lost 2 inches off my waste and 3 kilos on the scale. Who wouldn't be happy with that?"
PB - Hong Kong
"Hi Julie,
I just want to share what my daughter (7 years old) said to her brother last night when they were talking about the BT session she had with you. She said: "It's cool you know, you got all these things going on in your mind and Julie talks them out loud". I just think this is amazing!"
MG - Hong Kong
"It's nice, it's comfortable. Makes me feel happy and I feel really, really ecstatic and I feel bigger. My heart feels bigger!"
Josh age 7, Hong Kong
"From the very start, Julie made me feel comfortable and relaxed. She explained that The Bodytalk System can detect imbalances and help the body to heal itself, even emotional issues. Even after our first session I felt more in touch with my body and environment, and I experienced a new awareness and a kind of freedom that I haven't felt for years. Something seemed to 'switch' inside me. Now just four sessions in, the issues I went to see Julie with have almost completely disappeared and in the meantime my body has revealed some interesting emotional and physical imbalances that I wasn't even aware of. Bodytalk is astonishingly accurate and the healing process is fast. It's fascinating!"
SH - Hong Kong