Pratibha Bedarkar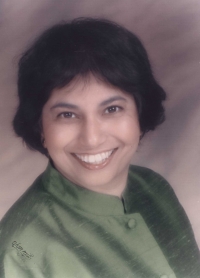 Pratibha Bedarkar
Social Worker, Life Coach, Reiki Master, BAT, CBP, Parama BP
Clinic
26 Greenacres Avenue
Winnersh
Wokingham, Berks RG41 5SX
UK
Phone: +44 (0) 7818 401114
pratibhabedarkar@gmail.com

Biography
Pratibha Bedarkar CBP, BAT, Parama BP
Modules taken 1,2,3,4,5,6,7, 8A & 9,
Mindscape, Advanced Mindscape
Breakthrough 1 & 2
Freefall
Parama Unit 1 Practical & Par Unit 2
Chinese Medicine for BodyTalkers
Structural Intergration
FICHT, Reiki Master & Life Coach
I have been interested in complementary therapies for a number of years whilst experiencing the benefits as a client. As my passion and thirst for more in depth knowledge grew, I decided to diversify from being a Social Worker in the public and voluntary sector and train as a Life Coach and a Holistic Therapist. I then progressed further to become a tutor for adults.
Life coaching gave me the confidence to take the risk of giving up a regular job and income in order to pursue a life working and living, doing the things I love and enjoy. In my practice I work with people of all ages with Aromatherapy Massage, Indian Head Massage, Meditation, On Site Massage, Reflexology, Reiki and Thermal Auricular Therapy. It is always very rewarding to hear about the beneficial changes that the clients experience through different therapies. Alongside my therapies I teach Meditation, Indian cookery and have also taught a successful course for adults on Introduction to Psychology.
Life long learning has always been a passion of mine and whilst learning other therapies I was introduced to The BodyTalk System™. I was instantly attracted to BodyTalk because it is a system that is based on and includes so many different modalities.
I love the fact BodyTalk is constantly evolving just like life, it is truly holistic, effective, gentle and non-invasive in its application and works at so many different levels. I feel the more I learn BodyTalk the less I know, and what I know is just the tip of the iceberg. BodyTalk is a system that will encourage and challenge my passion for learning and at present I am using it alongside my other therapies and interests. However, I can see myself steering towards BodyTalk as it expands rapidly in the UK attracting more and more clients and students to experience this system.
If you have any further enquiries or would like to make an appointment for a treatment, please call me on the number below:
+44 (0) 1189 790841
+44 (0) 781 8401114
E-mail: pratibhabedarkar@gmail.com
I look forward to hearing from you.