Eliane Boving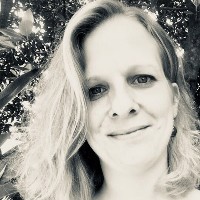 Ms. Eliane Boving
Diploma in Health & Nursing Care (Switzerland),, CBP
Clinic
Changi

Singapore,
Singapore
Biography
Eliane has always had a great interest for healthcare and hence chose this as a career path back in Switzerland, her home country. In 2005 she completed her nursing studies and started working on a surgical ward where also patients with severe burns were treated. Complementary medicine was included into the nursing studies as modules that support healing. In her work she was able to see how these therapies brought support to patients in their healing journey.
After the move to Singapore, Eliane discovered BodyTalk. BodyTalk helped her and her children in general health maintenance and as stress reduction. It was of great support in adapting to a different lifestyle and find purpose.
After becoming Certified BodyTalk Practitioner, Eliane mostly did sessions for friends and their children in their home or at her home and was always amazed of its effectiveness. She had also done distance sessions for friends back in Switzerland.
But as life goes, Eliane dedicated more and more time to her two children and neglected BodyTalk for a couple of years. She had also joined the corporate world in healthcare for some time but found out that a desk-bound and 9-5 job is not fulfilling for her. Hence, she decided to go through a career change, and take up her healing work again. Currently she is training to become a Certified Yoga Instructor, is reactivating the acquired BodyTalk knowledge and is determined to practice it regularly.
Eliane speaks English, German and French fluently.
If you would like to try out BodyTalk, please drop Eliane an email: eliane.boving@gmail.com
Professional Certifications
·

Certified BodyTalk Practitioner, 2011, Singapore

·

Diploma in Health and Nursing Care, 2005, Switzerland
BodyTalk Modules attended:
MindScape 2019·

Fundamentals Part I&II, 2018

Principles of Consciousness, 2012

BodyTalk Access Technician, 2012

Fundamentals Integration, 2011

Fundamentals Part I & II, 2010

Advanced Practical, 2010
Other Trainings include:
·

Yoga Instructor Course - ongoing, 2018, Singapore

·

Pranic Healing Course, 2017, Singapore

·

Essentials in Medical Clowning, 2014, Singapore