Catharine Dress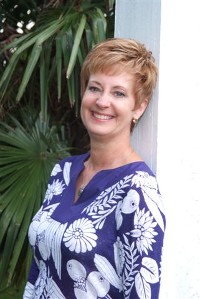 Biography
BodyTalk has been one of the great blessings in my life and as a Certified BodyTalk Practitioner, I am so pleased to be able to offer BodyTalk, Breakthrough, and Accunect sessions as well as CFT (craniosacral-fascial), BT fascial balancing and Accunect SelfCare classes as part of my business-
Elements for Personal Healing LLC.
My mission is to help you live a full, balanced and healthy life, free of stress and pain! Having been in that stress/pain mode for several years prior to being introduced to energy medicine, I have a keen understanding and compassion for those are currently experiencing it and are ready to live a full life again
.
Additionally, as a Speech-Language Pathologist, I have seen success when BodyTalk and Accunect are combined with speech therapy to work with deficits including: auditory processing, sensory integration, oral motor/fascial disfunction, speech and language deficits, and feeding/swallowing deficits/disorders from infancy to adulthood. I've witnessed excellent success in bringing energy balancing into my therapeutic work.
My background includes the Fundamentals courses, Mindscape, Traditional Chinese Medicine, Advanced BT Protocols and Procedures, Fascial Balancing, Fundamentals, Breakthrough, Consciousness, Lymphatic Circulation/Drainage, Matrix Dynamics, BioDynamics and Macrocosmic BodyMind as well as Accunect Connect and Zoom, CFT, CFT Fascial Release for babies and Matrix Energetics.
Personal experiences of healing of the body-mind-spirit through energy consciousness healthcare have provided me with a unique background and passion to help you shift from stress and dis-ease mode into healing mode. These techniques are safe, noninvasive and bring your body back into its natural healing mode and complements western medicine beautifully.

My work with adults and children using all of these empowering modalities includes, but is not limited to: fibromyalgia, chronic fatigue, chronic pain, anxiety, craniosacral-fascial imbalances, high blood pressure, eating disorders, high cholesterol, sports injuries and sports performance, back pain, migraines, other chronic health issues, ADHD, auditory processing, asthma, aphasia, scars, fears/phobias, autoimmune disorders, thyroid disorders, cysts, autism/PDD, belief systems, emotionally charged memories and many other stress disorders that are not serving you in a healthy way. Group/businesses and family/couples sessions are available. This work can be done on or off the body to facilitate optimal healing in sessions which are completely individualized to each client needs. I am also available for distance session appointments over the phone or Skype. Additionally I am a Certified Accunect SelfCare instructor and teach a wonderful, simple, fun half-day course to teach you a general balancing technique that you can use every day and takes only 3 minutes, as well as an emergency technique that really works! So awesome and empowering!